STORE
In Progress, You'll be forwarded to the old website
APRIL 2012: PASCAL'S MATADOR TOWEL IS BACK !
CHOOSE A CATEGORY
LIMITED EDITION PRINTS PAPER AND CANVAS
LIMITED EDITION TOONS CHARACTERS
BOOKS, MOUSE PADS, MUGS, TOWELS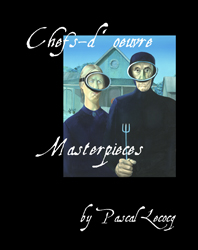 SECURE PAYMENT BY CREDIT CARD
I am a Verified PayPal Seller

- Your transactions are guaranteed safe and secure. To order using the shopping cart, just click the "add to cart" button next to item you want to order, that will take you to your cart order form showing the item you just added. From there you can either check out or click the "continue shopping" button to return and add more items.Our shopping cart transactions processed by one of the most trusted names in e-commerce, PayPal. This is a fully secured site using the highest industry standards for financial transactions and data storage.
You pay from a checking account by signing up a quick and free Personnal Account with PayPal
You can also order by check, credit card (never give your # by email) or money order, please email your order and we will send you how to proceed. Slower than Paypal payment. Fell free to contact us for all information.