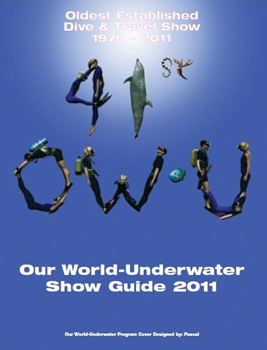 Bring the Program and have the front cover designed by Pascal, signed by the artist!
CHICAGO, Our World Underwater  February 18-20, 2011   BOOTH # 1001-1003-1005.
At The Donald E.Stephens Convention center, 5555N.River road, Rosemont, IL 60018
Show opens Friday 5-9pm, Sat 9-6pm, Sun 9-4pm
New original oil paintings, new giclees (limited edition print on paper and canvas), postcards and Art Tiles..53 artpieces on display.
infos and directions            Last exhibition in 2010,    See also in 2009,in 2008 in 2007, in 2006, in 2004.
Don't miss the Silent Auction item 186 and 187 donated by Pascal to the benefit of the Tim Early Foundation:
Sold out edition of "One hundred thousand places under the sea" framed with original remarque drawing of a dolphin.
12″x12″ unique art tile of "Ophiucus", framed in faux coral.
More online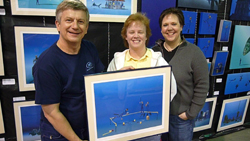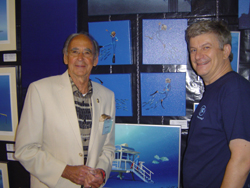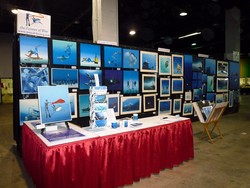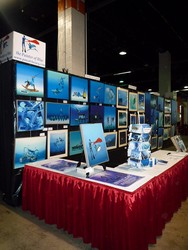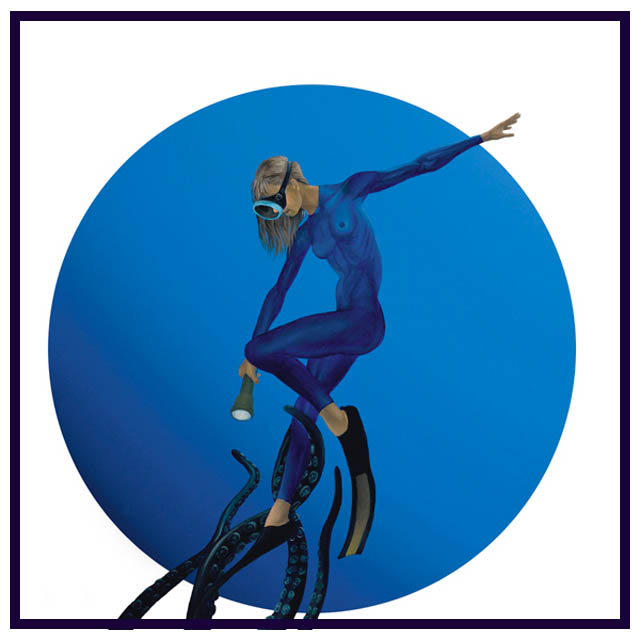 2011 poster by Pascal