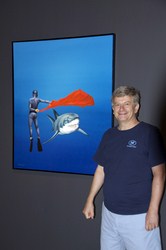 FORT LAUDERDALE, Museum of Art May, 12th Opening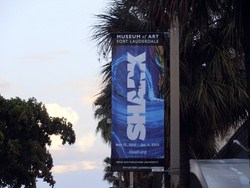 Pics © by Alyson Sclanders, Victor Douieb, Françoise and Pascal Lecocq, 2012  Larger pics on my FB gallery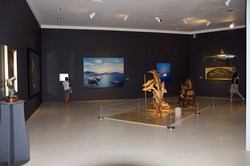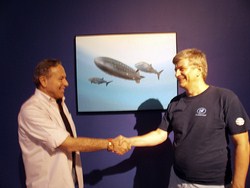 First hall. Curator of the exhibit Richard Ellis with Pascal, with the Museum Executive Director Irvin Lippman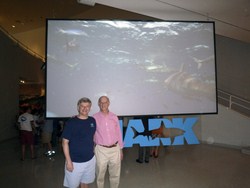 Ruban cutting with the Museum Executive Director Irvin Lippman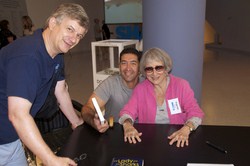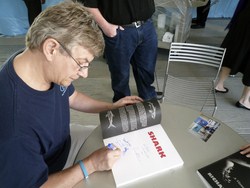 Book signing with the legendary "Shark Lady", Dr.Eugenie Clark and sculptor Victor Douieb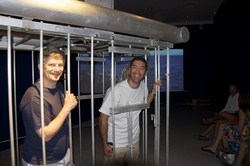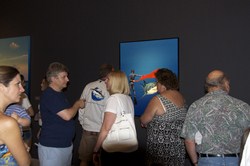 In Nick Caloyianis' shark cage, the one Peter Gimbel, Ron and Valerie Taylor,
and Stan Waterman used for the legendary movie Blue Water White Death in 1971.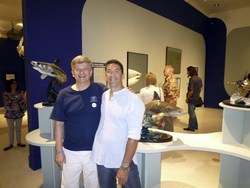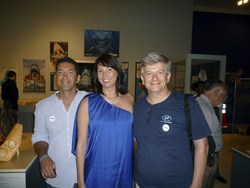 With sculptors Robin Lovelace and Victor Douieb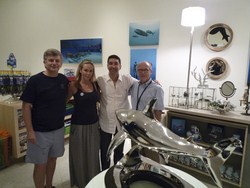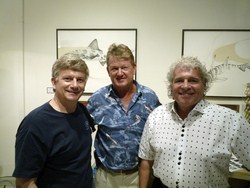 Museum of Art gift shop, with Alyson Sclanders, Victor Douieb, Bill Harkins, Guy Harvey and Deputy Director of the MoAFL Anthony Lauro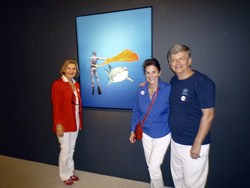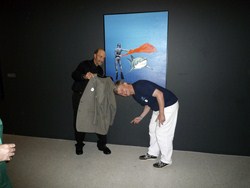 With my friends Ivi Kimmel and Ruth Petzold, and Nick Caloyianis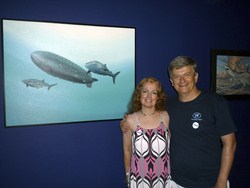 with my friends, famous Fort Lauderdale Iphoneographer Andy Royston,
and conservationist Staci-Lee Sherwood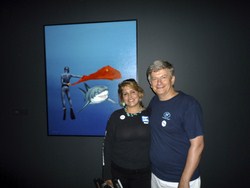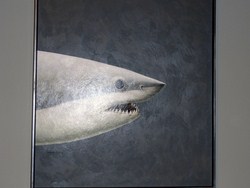 with conservationist Samantha Whitcraft from Shark Savers. Painting by Richard Ellis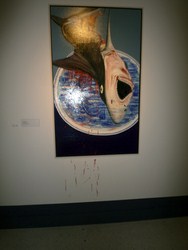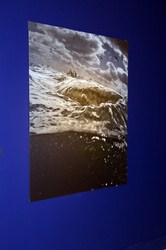 Painting by Judy Cotton, – a section of the exhibit is about shark finning-, photography by Daniel Botelho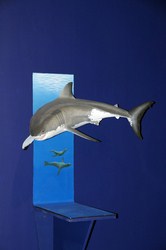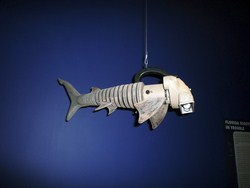 Sculptures by Bill Wieger and Robbie Barber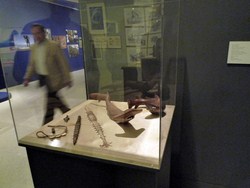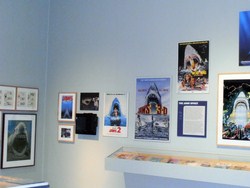 Artifacts (coll. Marie Levine) and section about "Jaws"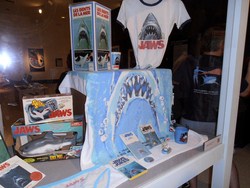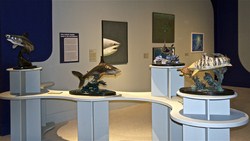 The collection of Jim Beller's "Jaws" related items, and sculptures by Victor Douieb.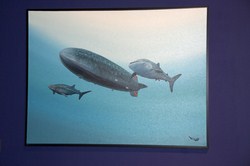 "Colosseus Watching", my second oil on canvas featured at the show
FORT LAUDERDALE, Museum of Art
May, 11th
Preview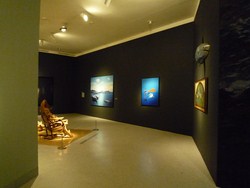 Entrance of the exhibition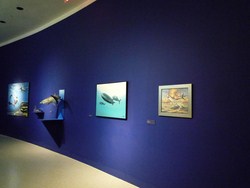 Work by Bill Wieger, Pascal Lecocq, Damien Hirst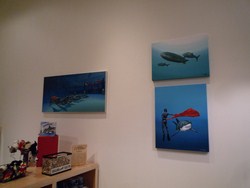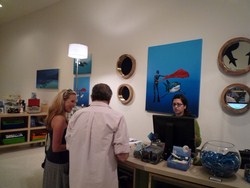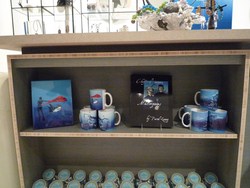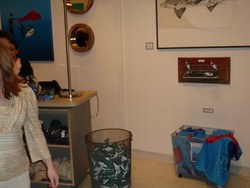 The gift shop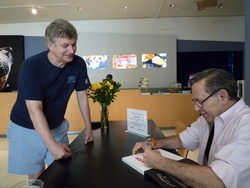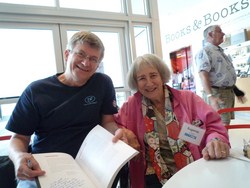 With the curator Richard Ellis and the "Shark Lady" Eugenie Clark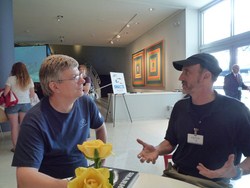 With Nick Caloyianis and Richard Douieb