BROOKLYN ART LIBRARY (Permanent since 2008)
Date/Time
Date(s) - 01/01/2008 - 12/31/2020
12:00 pm - 6:00 pm
Location
Brooklyn Art Library
Category(ies)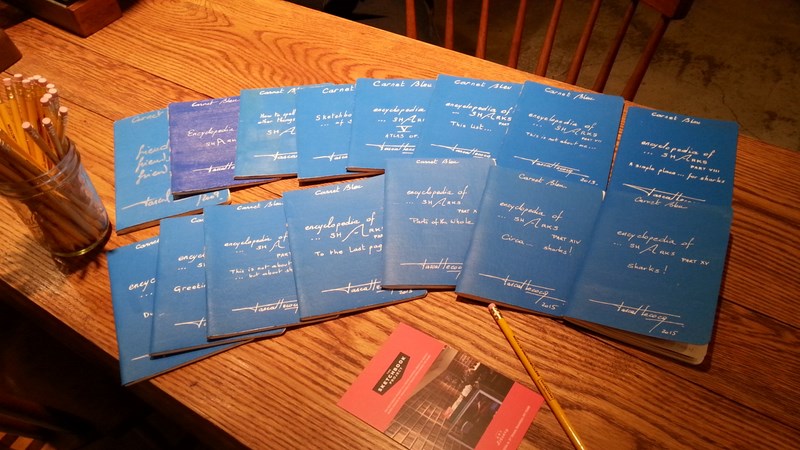 the 15 first volumes of the Encyclopedia of Sharks.
Pascal collaborates with the Art House Co-op , the Brooklyn Art Library and the The Sketchbook Project in Miami since 2008 having working on 21 art projects . Some of them are digitalized and can be seen online @ http://www.sketchbookproject.com/users/bluepainter/artwork
Art store, gallery space & repository for sketchbooks created for Art House's Sketchbook Project.
Address: 28 Frost St, Brooklyn, NY 11211
Phone:(718) 388-7941
Hours: 11:00 am – 7:00 pm
See the previous exhibition browsing Pascal's group exhibitions list and here in the posts.