Pascal's 20th solo exhibition at The PARIS DIVE SHOW (to Jan 13th)
Date/Time
Date(s) - 01/10/2020 - 01/13/2020
12:00 am
Location
Exhibition Park – Porte de Versailles – Hall 6 - Paris –France
Category(ies)

All new paintings and reproductions for the Paris audience …
Le Salon de Paris sera l'occasion de présenter un ensemble de toiles récentes et de nouvelles reproductions d'art de l'unique Peintre du Bleu et des Plongeurs.
New original on display at the Paris Dive Show Jan 10-13
SPECIAL SALON DE LA PLONGEE. pour des raisons de transport, je remplace tous mes cadres sous-verre de baguette en bois bleu (sur la photo) par des cadres métalliques (même aspect mais 3 fois plus léger), je propose donc 25% de reduction sur toutes mes lithos sous-verre cadre bois ou 2 POUR 1. Dans la limite disponible (je peux vous les reserver, demandez-moi ce qui est disponible,  à retirer pendant le Salon).
Nouvelle litho:
Nouvelle litho: pic coming soon
De nouveau cette année, Les Champagne Edmond Bourdelat et Pascal ont collaboré pour vous offrir un coffret de six bouteilles aux capsules représentant des tableaux du peintre qui s'ajoutent à la collection: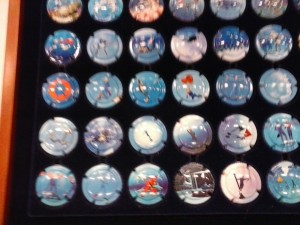 et The bouteille: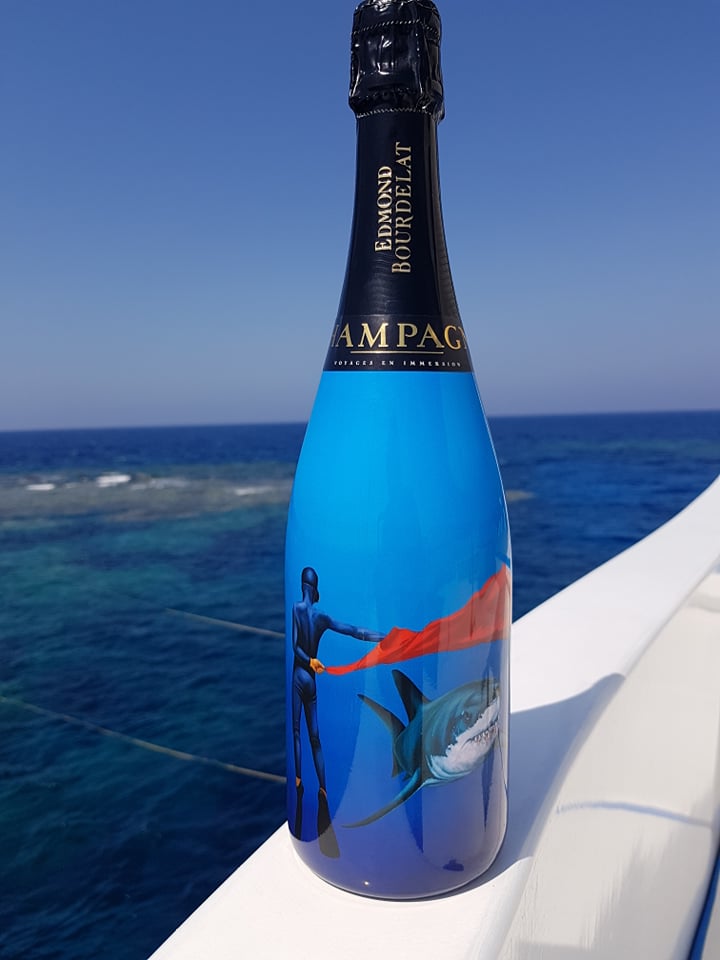 Quelques Céramiques d'Art seront disponibles, me contacter d'avance pour les reserver (voir les modèles)
Pascal at the Paris Dive Show  the previous years.
Directions and info. Pascal's exhibition is located  B01
Exhibition Park – Porte de Versailles – Hall 5 – Paris –France
I know that most of you wish to be there but are too far away; anyway, for your information:
I'm going to exhibit for the 20th time at the Paris Dive show with new paintings and prints.
"22e Salon de La Plongée" – Paris France (January 10-13 2020)
Parc des Expositions, Porte de Versailles bd Victor – Paris Hall 5
Pascal exhibition Booth C01
Hours:
Open : everyday 10:00am
Closing : Friday  :9:00pm Sat and Sunday at 7:00pm Monday at 3:00pm
Du vendredi 10 au lundi 13 janvier 2020
Le vendredi 10 janvier de 10h00 à 21h00
Les samedi 11 & dimanche 12 janvier de 10h00 à 19h00
Le lundi 13 janvier de 10h00 à 15h00