Set and Costumes designs The Magic Flute, Opera de Marseille, France
Map Unavailable
Date/Time
Date(s) - 09/02/2019 - 10/06/2019
12:00 am
Location
Opera de Marseille
Category(ies) No Categories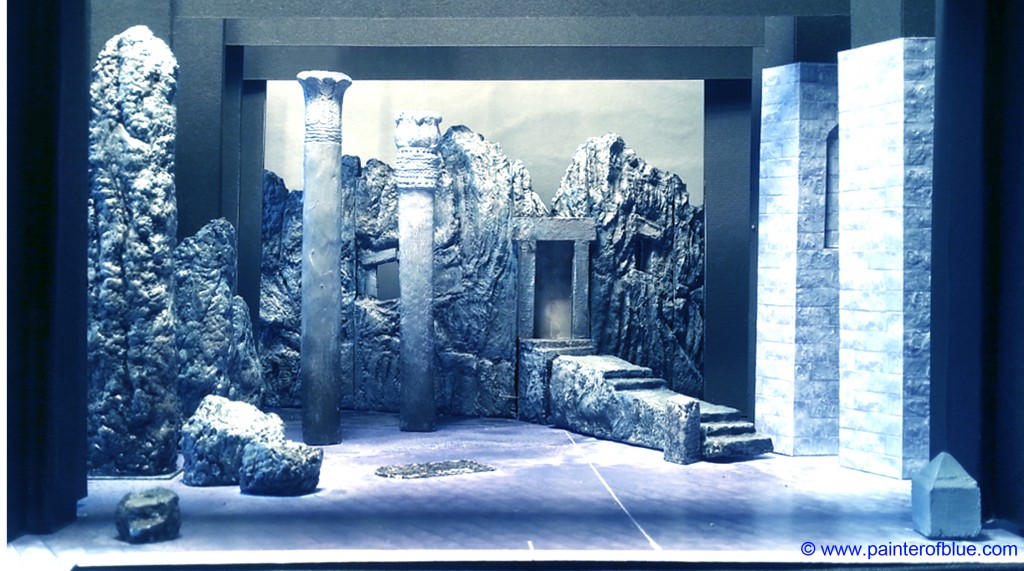 Production of The Magic Flute, by Mozart at the Opera de Marseille, France end of September 2019, of the set designs and costumes designs I made in 2016 for the Opera de Nice with director Numa Sadoul and lights designer Philippe Mombellet. ⁠
See the pics at:https://ift.tt/2ZcCnqp
For those not aware that I have worked for the performing art, see: https://ift.tt/2F6diJ3
Opéra en 2 actes
Livret de Emanuel SCHIKANEDER
Création à Vienne, Theater auf der Wieden, le 30 septembre 1791
COPRODUCTION Opéra de Marseille / Opéra de Nice
Direction musicale Lawrence FOSTER
Mise en scène Numa SADOUL
Décors et costumes Pascal LECOCQ
Lumières Philippe MOMBELLET
Pamina Anne-Catherine GILLET
Reine de la Nuit Serenad UYAR
1ère Dame Anaïs CONSTANS
2ème Dame Majdouline ZERARI
3ème Dame Lucie ROCHE
Papagena Caroline MENG
Tamino Cyrille DUBOIS
Papageno Philippe ESTEPHE
Sarastro Wenwei ZHANG
Monostatos Loïc FELIX
Orateur Frédéric CATON
1er Prêtre / 2ème Homme armé Guilhem WORMS
2ème Prêtre / 1er Homme armé Christophe BERRY
Enfants de la Maîtrise des Bouches-du-Rhône
Orchestre et Chœur de l'Opéra de Marseille
24 septembre 2019 20:00
26 septembre 2019 20:00
29 septembre 2019 14:30
01 octobre 2019 20:00
03 octobre 2019 20:00
06 octobre 2019 14:30
VENIR À L'OPÉRA
En Voiture
Covoiturage : partagez votre trajet et diminuez vos frais.
> Découvrez les différentes offres de covoiturage à destination de l'Opéra de Marseille
Parkings : Cliquez sur l'onglet parkins pour en savoir plus.
En Bus
Arrêt "Vieux Port – Cours J.Ballard" Lignes 41, 55, 57, 60, 61, 80, 81 / Lignes de nuit 518, 521, 540
Arrêt "Paradis Davso" Ligne 41 / Lignes de nuit 518, 521, 540
> Horaires et informations sur le site et l'application RTM
En Métro
Arrêt "Vieux Port" Ligne 1 (bleue)
Arrêt "Noailles" Ligne 2 (rouge)
En Tramway
Arrêt "Rome Davso" Ligne 3
En Vélo
Bénéficiez de Vélos en libre-service. De nombreuses bornes se situent aux alentours de l'Opéra.
> Toutes les informations sur le site officiel
En Train
> Découvrez comment venir à l'Opéra depuis la Gare Saint-Charles
> Découvrez comment venir à l'Opéra depuis la Gare de la Blancarde
En Avion
Depuis l'Aéroport Marseille Provence, prenez la navette qui vous déposera à la Gare Saint-Charles.
> Horaires et informations sur le site officiel