Since 30 years, the painter Pascal Lecocq, is collecting and looking for documents relating to Arnold Böcklin's masterpieces "Toteninsel".
His huge collection of documents about Boecklin and his paintings and the incredible response of paintings, musics, stage designs, plays, movies, books, poems, comics, landscapes, buildings, fascinating d'Annnunzio, Freud, Hitler or Lenin …is always in progress.
Toteninsel.net is a non-commercial website.
A kind of Wikitoteninsel.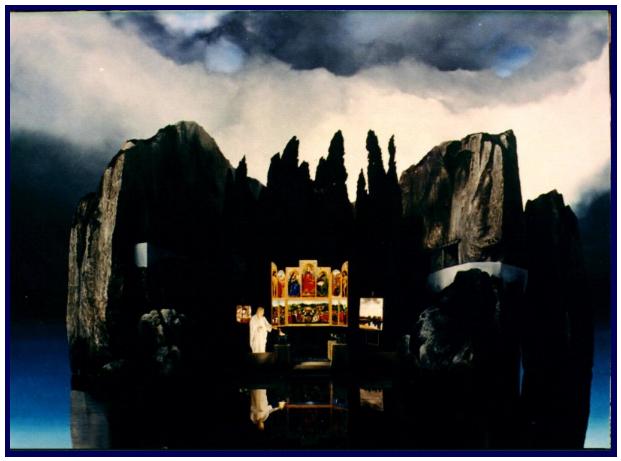 lec433 – CEUX QUI M'ONT DONNE LA LUMIERE
-To whom gave me the Great Light (Van Eyck, Vermeer, Böcklin, Dali) – oil on canvas, 130 x 97, 1996, private collection. This painting has been exhibited at Bossuet Musem, Meaux, during exhibition "Homage to Böcklin's Isle of Dead" and is reproduced in The catalogue-book. See our News 2001.