In construction…. Nov 5th and ready Nov 6th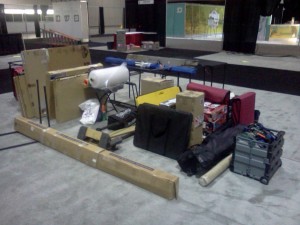 It's the time of the year I'm used to unveiled the paintings I completed this year and I will be pleased to exhibit ninety of them at the Dema Show in Orlando, November 6-9.
You will find my display at booth 1178 next to the Land and Ocean Co UZZI featuring the Beach towels from my work. My paintings, the new limited edition prints on paper and canvas, the new tiles will be exhibited for my 16th solo exhibition at the Dema Show, making myself the unique painter in the marine art speciality and DEMA member to have exhibited every year since 1998 and to support the Dive Industry.
Wednesday, November 6 – Saturday, November 9, 2013 from 10am to 6pm (5pm Sat)
Orange County Convention Center, South Hall, 9899 International Drive, Orlando, FL 32819
New original oil on canvas displayed at the DEMA Show, Orlando, Nov 6-9, 2013
The only marine artist featured in art museums (France, Usa). Pascal's paintings have been displayed at the Museum of Art, Fort Lauderdale for SHARK! The exhibition, from May 12, 2012 to January 6, 2013.Celebrating the 20 th anniversary of the creation of CORRIDA – The Matador !
Previous Pascal's exhibitions at Dema
CHIVALROUS JOUSTING oil on canvas by Pascal Lecocq, The Painter of Blue ®, 8"x48" 20x122cm, 2013, lec887 © www.pascal-lecocq.com