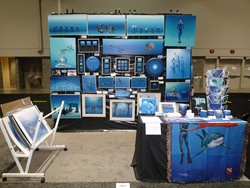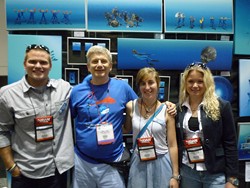 The scholars Christian Clark (US), Anthea Ibell (NZ) and Erin MCFaddden (UK) of the
OWU scholarship Rolex foundation with Pascal; Pascal's Foundation is a proud sponsor of the scholars since 2004.
ORLANDO, DEMA SHOW, Nov 2-5, 2011, BOOTH #2647. Orange County Convention Center, Orlando, Florida, USA
Pascal's 14th Personal Exhibition at the international trade event for the diving, action water sports and adventure travel industries, with most of his last new artpieces: 23 new oil on canvas, including 2 about the lionfish invasion in our waters, new limited edition giclees on paper and on canvas, new postcards and greetings cards and… a new book.
More than 50 artpieces on display
Pascal is the UNIQUE painter to exhibit at DEMA every year since 1998.
See this year "Pascal Lecocq Painter" in exhibitors list
NOTE: DEMA Show 2011 is in the NORTH Hall of the Orange County Convention Center. This will be the first year in this new hall. DEMA Show shuttles will be provided for all official hotel block participants.
Show Hours (Wednesday – Saturday):
November 2, 2011, 10:00 am – 6:00 pm
November 3, 2011, 10:00 am – 6:00 pm
November 4, 2011, 10:00 am – 6:00 pm
November 5, 2011, 10:00 am – 5:00 pm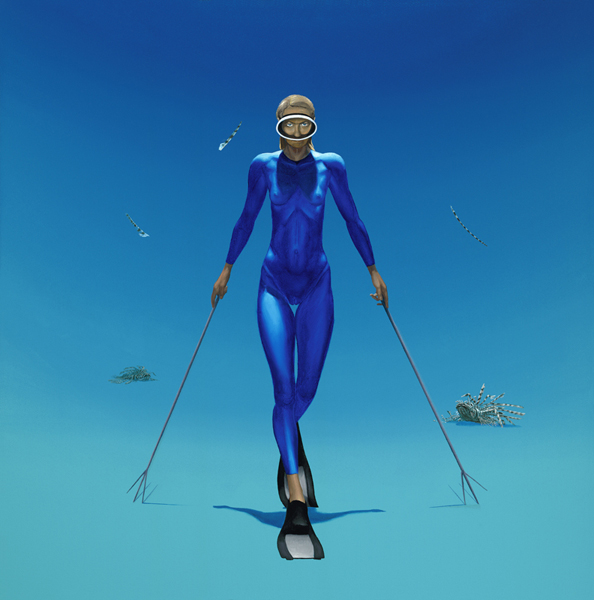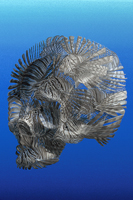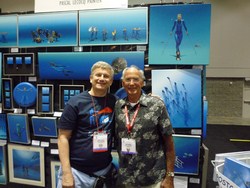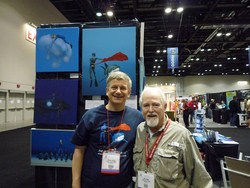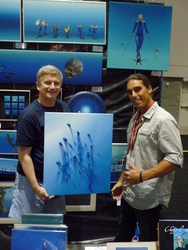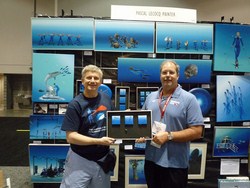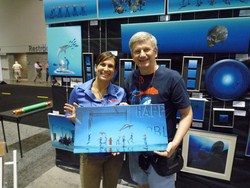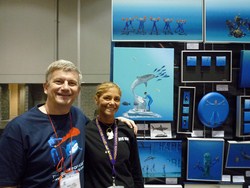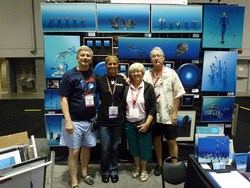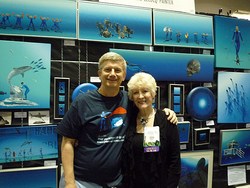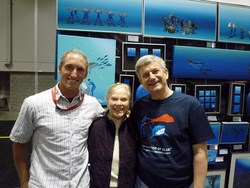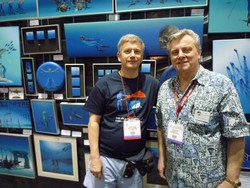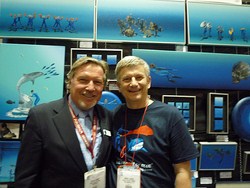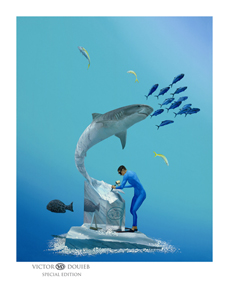 "Carving the Tiger" is the portrait of the amazing sculptor Victor Douieb (www.victordouieb.com), it will be displayed with a regular and a special edition print, giclee on paper signed by both artists. Available online too.
4 pieces by Victor and 2 of my original paintings, included my signature "Matador", have been chosen by the curator, painter and sharks specialist Richard Ellis, to be exhibited at the coming major exhibition of the Museum of Art of FortLauderdale: SHARK !
After the successful exhibitions Tutankhamun and the Golden Age of the Pharaohs, American Chronicles: The Art of Norman Rockwell, Vatican Splendors: A Journey through Faith and Art,the new presentation, from May 13th to November 4th, 2012, is allabout SHARKS in art and sciences.
That will be my first official exhibition in an American museum.