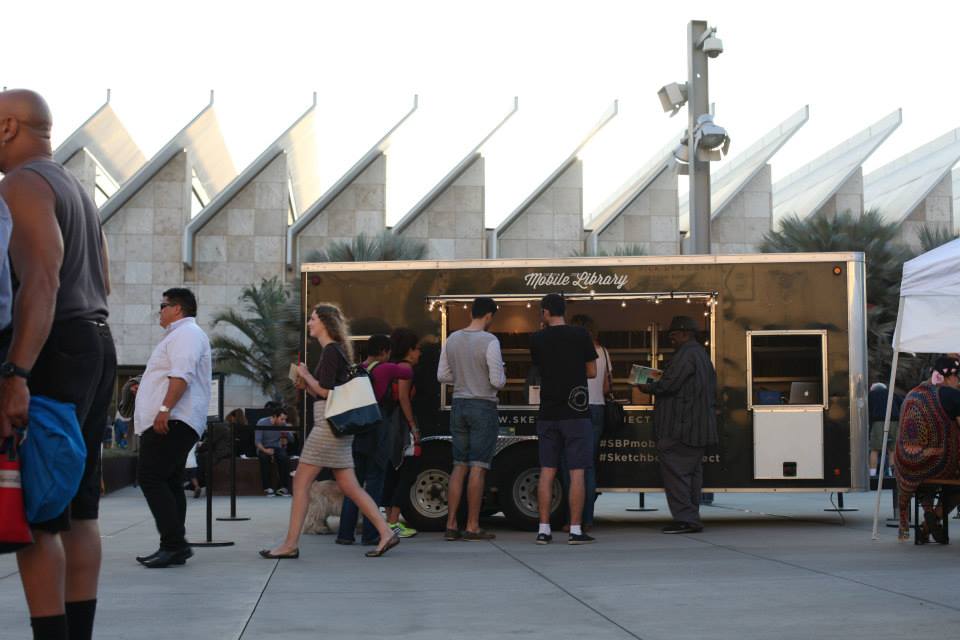 Los Angeles -This is your chance to view brand new books from The Sketchbook Project 2015 in person and explore thousands of original sketchbooks by using our search system. Share and explore artwork from around the world made by people of all ages and backgrounds.
Our Mobile Library will be popping up at LACMA June 26th -28th. Events are always free and open to the public! We hope to see you there!
Friday, June 26th  4:30pm – 8:30pm
Saturday, June 27th  3:30pm – 7:30pm
Sunday, June 28th  12:00pm – 4:00pm
Los Angeles County Museum of Art
5905 Wilshire Boulevard
The Sketchbook Project 2015 Tour with Pascal's "Encyclopedia of… Sharks" with 3 new additions (15 volumes so far)
The Sketchbook Project #sketchbookproject #arthouse #thesketchbookproject #sbpmobile #bluepainter
Facebook www.facebook.com/sketchbookprojectThe "Encyclopedia of…Sharks " depicts the families, genus and species of Sharks under the twisted and surrealistic Pascal's eyes.