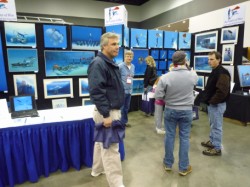 SHOP ONLINE,during the Dive and Travel show in Tacoma, WA.
As I won't exhibit this year, for all my Friends and Customers in Washington, Oregon and British Columbia States, I offer 20% discount from my store online and free shipping to delivery address in those 3 states, from now to April 13th.
FB friends and Newsletter subscribers from WA, OR and BC only.
Just choose your item and email me.
I'll send you the invoice with the discount, free shipping, and instruction.
Don't click "Add to cart" online (allow 2-3 weeks for delivery)
See last Pascal's exhibition at Tacoma in 2010, and 2009.