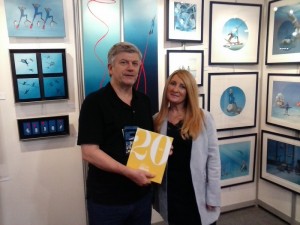 The Book 20 years of Paris Dive Show in pictures, by Helene de Tayrac-Senik is realeased.
It features Pascal's exhibitions during those years with pics from 1999 (page9), 2002 (page 26), 2005 (page 43), 2010 (page76), 2013 (page 97).
More pics of Pascal's exhibitions are available in previous posts in this website.