North Beach Art Gallery's final Art & Charity Event this season on May 18 from 6-10 p.m. benefitting Joe DiMaggio Children's Hospital. The event will feature live music and entertainment from Polynesian Proud, Bill Carroll's and friends Collector Car Cruise In, Live Pinstriping on models and of course a selection of fine art, at the Galt Ocean Plaza, 3334 NE 34th Street.
 P
ermanent collection of Pascals original oil paintings on canvas limited edition prints giclees on canvas and paper and artprints and from other talented artists.
"We enjoy coming together to support the invaluable community resource that Joe DiMaggio Children's Hospital has become," said NOBE Gallery owner Brooke Trace. "This event will be especially entertaining with the support of community figures like Bill Carroll and friends Collector Car Cruise In and Talani, Russ Gagliani Jr., of Polynesian Proud Entertainment donating their time and support for this annual event. Russ G events has graciously donated the Charity Choice Top Car Award Trophy, Special Guest Artists, Jessie Malero, Bones and JC will be Pin striping on live models.
The Joe DiMaggio Children's Hospital Foundation provides philanthropic support to Joe DiMaggio Children's Hospital and ensures the ongoing availability of safe, quality, cost-effective, patient- and family-centered care, regardless of one's ability to pay, with the goal of improving the health of the community it serves. As South Florida's newest freestanding children's hospital, Joe DiMaggio Children's Hospital combines advanced technology with the expertise of the largest diversity of board-certified pediatric specialists in the region. This patient- and family-centered facility has earned the distinction of being the leading children's hospital in Broward and Palm Beach counties through a wide scope of pediatric critical services, including the Wasie Neonatal Level II and Level III Intensive Care Unit and the only pediatric Level I trauma center in south Broward County.
The NOBE Gallery features modern masters fine art prints. We promote local and international artists. The works of emerging talented artists, some of whom will be in attendance, include Pascal, Blake Ballard, Robert S. Simon, Marc Lipp, Brooke Trace, Ashton Howard, Billy Hoblik and John Salko.
The gallery, at the Galt Ocean Plaza, 3334 NE 34th Street, has expanded its services to include museum quality restoration, insured art brokerage, art appraisal, and full service custom framing. For more information contact Brooke Trace at 954-667-0660.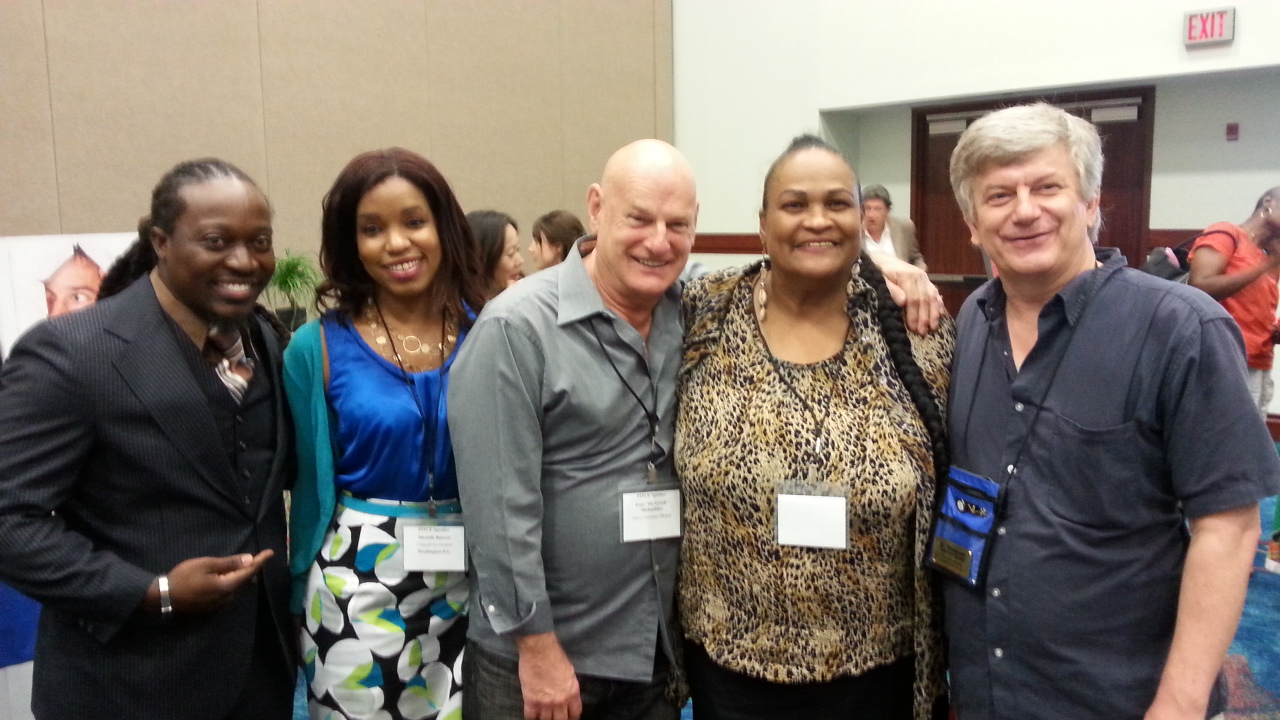 Great meeting at FITCE Florida International Trade & Cultural Expo with actress, activist and great humanist person Khalilah Camacho-Ali , former wife of Muhammad Ali and Tony Michaelides "Tony The Greek", Music Industry Mogul, Ft Lauderdale Convention Center during the show with several great artists selected by Broward County Cultural Division
Pascal has been selected by the Broward County Cultural Division to be one of the  Broward-Resident Artists represented at the  Florida International Trade and Culture Expo (FITCE)
The Expo was held at the Greater Fort Lauderdale / Broward County Convention Center 1950 Eisenhower Blvd. Fort Lauderdale, FL 33316.
The goal of FITCE is to expand Broward County as the premier importing and exporting trading capital, while helping to establish new businesses and nurture existing businesses to continue growing and  to meet international delegates, government leaders, entrepreneurs, chambers of commerce leaders, business alliance and councils, seasoned importers/exporters, and representatives from Broward County's leading public economic engines: Everglades, Fort Lauderdale -Hollywood International Airport, The Greater Fort Lauderdale Convention & Visitors Bureau as well as Broward County's Cultural Division, Enterprise Florida, and The Greater Fort Lauderdale Alliance.
More about FITCE
An Art Pavilion adjacent to the main exhibition space.: Art Pavilion will be in Rooms 301/302 located on 3rd Floor of the convention center. Tuesday 2-5pm, Wed 10-6pm, Thursday 10-6pm , Friday 10-1pm