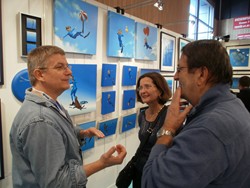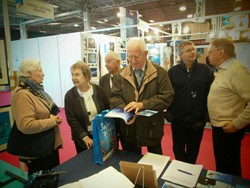 PARIS, Salon de la Plongée
January 13-16, 2012
Parc des expositions porte de Versailles, Hall 6, booth A 01
Open: Daily 10:00
Closing :
On Friday, January 13 : 09 :00 p.m
On Saturday 14 & Sunday 15, January: 7:00 p.m
On Monday 16, January: 6:00 p.m
All new paintings and reproductions! 70 pieces on display, celebrating 35 years of exhibitions.
More infos about Paris Dive Show and directions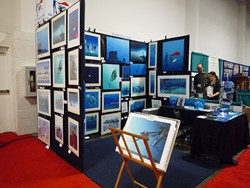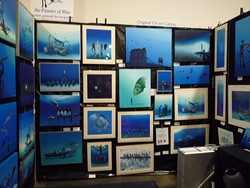 SECAUCUS, NJ, Beneath The Sea,
March 25-27
Meadowsland Exhibition Center,Secaucus (NJ), in front of Manhattan (New York).
Pascal's booth # 116
Hours of Exhibit Hall Open:
Friday 6pm-9pm  Saturday 9am-5pm  Sunday 9am-4:30pm
See last Pascal's exhibition at BTS in 2009
Infos and directions
11th exhibition by Pascal Lecocq.
Original Oil on Canvas and 2 Artpieces, giclee prints on canvas donated by the artist for the Maria Fareri Children's Hospital At Meet the Fish and Famous Benefit reception – Sheraton Diamond C-D