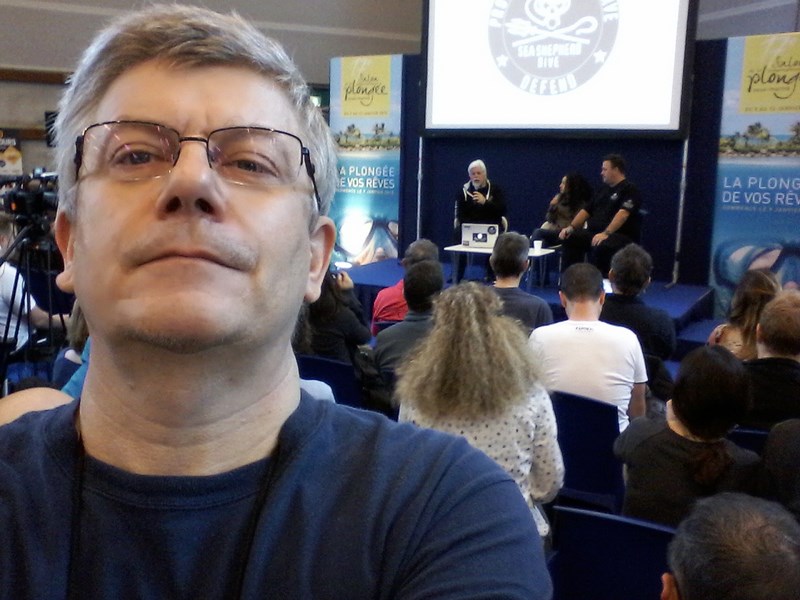 Attending Paul Watson presentation at the Paris Dive Show 2015
Exhibition for the 17th time at the Paris Dive show with new paintings and prints.
Directions and info. Pascal's exhibition is located G01-G03 left from the entrance 1st booths of Aisle G
Exhibition Park – Porte de Versailles –  bd Victor Hall 5-2 & 5-3 – Paris –France
Pascal exhibition G01 G03, first booths Aisle G on the left when entering the hall.
Hours:
Open : everyday 10:00am
Closing : Friday 9th :9:00pm
Sat and Sunday at 7:00pm
Monday (VIP by invitation only) at 3:00pm