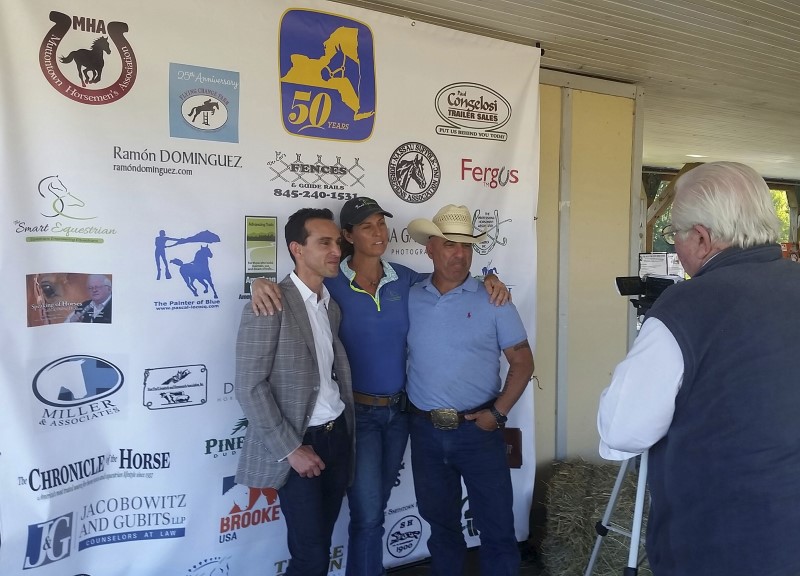 NYSHC Annual General Meeting and Golden Anniversary Celebration
The September 15, 2018 NYSHC AGM will be held at HITS-on-the-Hudson 454 Washington Avenue Extension, Saugerties, NY 12477. The AGM will be held ringside in the VIP tent during the Marshall & Sterling Insurance League National Finals.
http://www.nyshc.org
Schedule of events:
Friday 14th Registration/Meet and Greet at
Best Western Plus, Kingston Hotel and Conference Center
7-9 PM Sign In and socialize! Meet our Guest Speakers – light food and drink
Saturday 15th Annual General Meeting
VIP Tent Ringside at HITS showgrounds
8:30 – 9:30 Registration opens with refreshments
9:30 – 12:00 Business Meeting
12:00 Lunch Buffet in VIP tent
50th Anniversary Celebration Kicks Off!
Opening Welcome with our entertaining Master of Ceremonies, Wayne Williams, Radio Host of "Speaking of Horses"
12:30 HITS Representative speaks about HITS
1:00 – 2:00 Ramón A. Domínguez, Hall of Fame Jockey
2:00 – 2:30 Jenna Knudsen, The S.M.A.R.T. Equestrian
2:30-3:00 Sonny Garguilo, Natural Horsemanship
5:00 Hootenanny BBQ with entertainment!
Enjoy great music, food, Door Prizes and more — Everyone welcome to join the fun!
We also had some beautiful artwork donated to us for our silent auction:
Lynn H. Butler: Carriages in the Storm.
Deborah Kalas: Horses grazing.
Pascal Lecocq: Challenger.