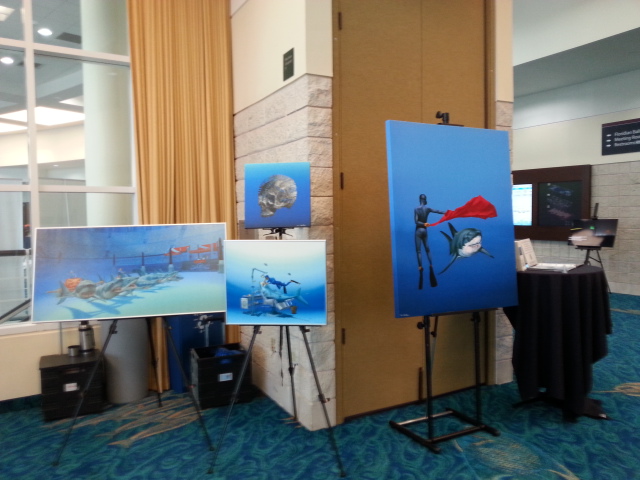 Pascal has been selected by the Broward County Cultural Division to be one of the  Broward-Resident Artists represented at the  Florida International Trade and Culture Expo (FITCE)
The Expo will be held at the Greater Fort Lauderdale / Broward County Convention Center 1950 Eisenhower Blvd. Fort Lauderdale, FL 33316.
The goal of FITCE is to expand Broward County as the premier importing and exporting trading capital, while helping to establish new businesses and nurture existing businesses to continue growing and  to meet international delegates, government leaders, entrepreneurs, chambers of commerce leaders, business alliance and councils, seasoned importers/exporters, and representatives from Broward County's leading public economic engines: Everglades, Fort Lauderdale -Hollywood International Airport, The Greater Fort Lauderdale Convention & Visitors Bureau as well as Broward County's Cultural Division, Enterprise Florida, and The Greater Fort Lauderdale Alliance.
More about FITCE
An Art Pavilion adjacent to the main exhibition space.: Art Pavilion will be in Rooms 301/302 located on 3rd Floor of the convention center. Tuesday 2-5pm, Wed 10-6pm, Thursday 10-6pm , Friday 10-1pm
Pascal used to exhibit at the Fort Lauderdale/Broward County Convention Center  during Blue Wild expo, Boat Show , and was on permanent display at the Cyber Cafe all year 2013.