BROWARD ART GUILD BLACK & WHITE
Group exhibition by the Broward Art Guild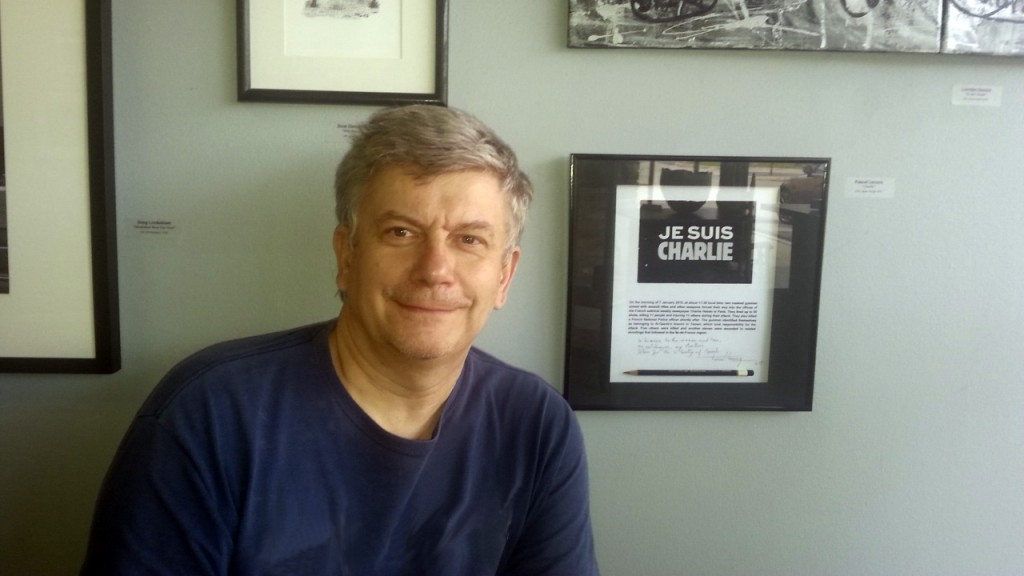 Original collage on paper by Pascal: More a statement than an artpiece (I'm the Painter of Blue, not Black and White !), a tribute to the Paris tragic events of Jan 7 and 9, 2015, including the sticker I was wearing and the pencil I was holding during the huge demonstration in Place de la République, Paris, jan 11th. See post
Gallery Hours: Wednesday, Friday, Saturday: Noon to 9 pm Thursday Noon-6pm.Sunday-Tuesday: Closed.
Opening Reception: Saturday, February 7th, 2015, 6:30-9:00pm
Exhibition Run Dates: February 4th – 27th, 2015
With another concerned artist, Lourdes DeWick.
Broward Art Guild Gallery
3280 NE 32nd Street
(North Beach Restaurants & Shoppes Plaza)
Fort Lauderdale, FL 33308
954-537-3370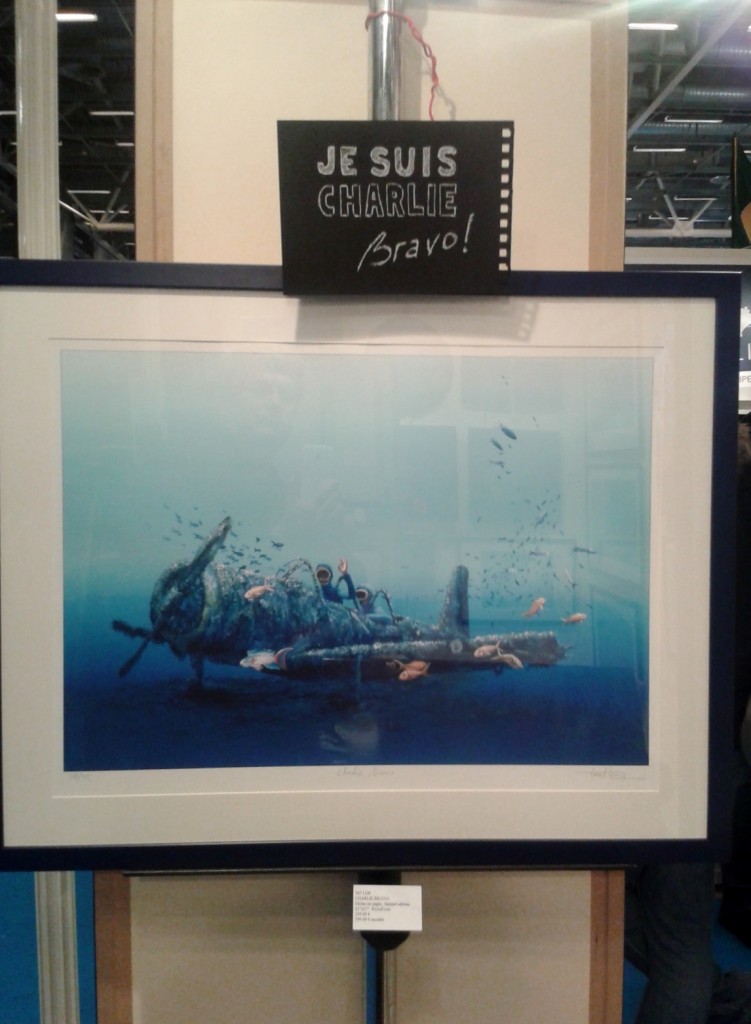 I'm still thinking (sight…) that Humor is the only weapon I can stand for.
My painting CHARLIE BRAVO (1998) highlighted at the Paris Dive Show today in homage to the woman and men, my colleagues, my Brothers, fallen for the Liberty of Speech.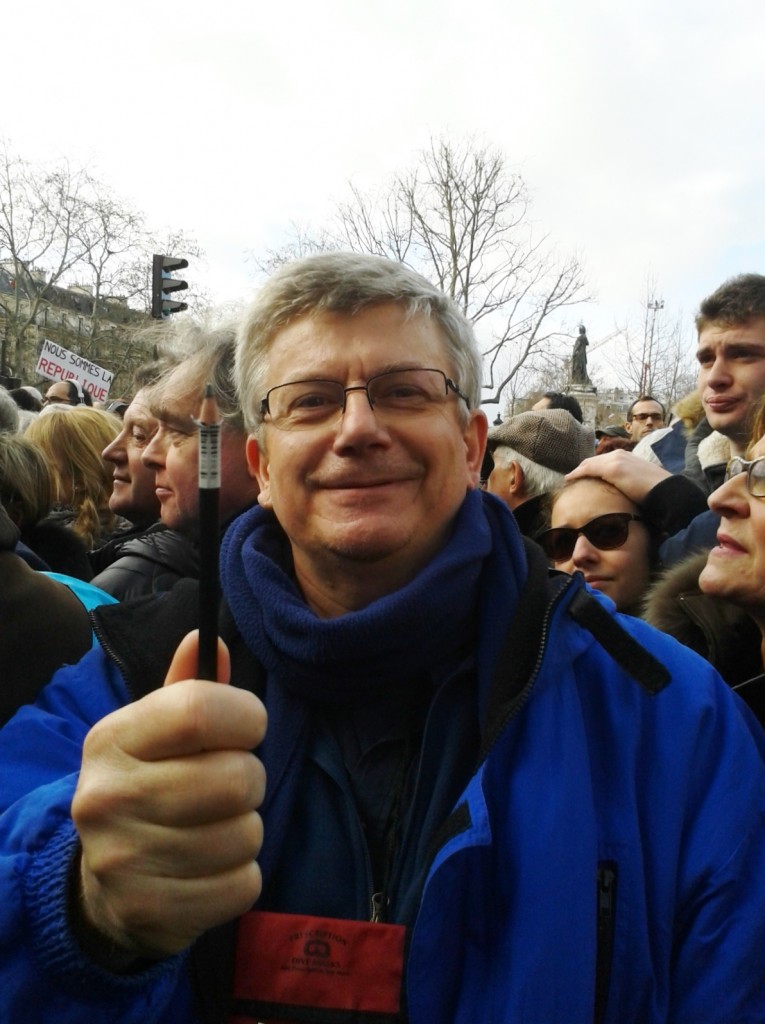 At Place de la Republique, Paris, standing for Our Liberty of Speech. Paris Jan 11th.