BROWARD ART GUILD BLACK & WHITE
Group exhibition by the Broward Art Guild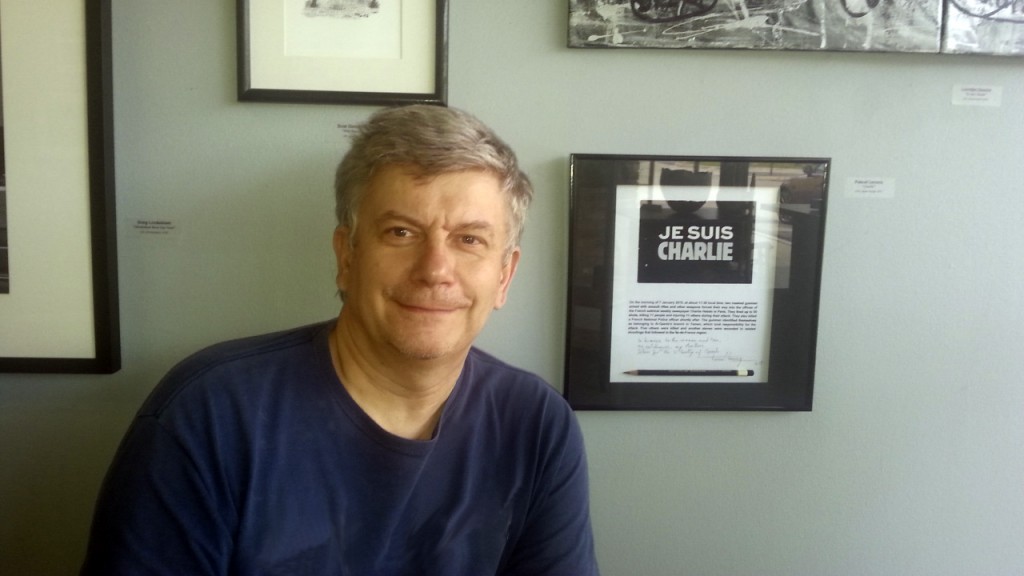 Original collage on paper by Pascal: More a statement than an artpiece (I'm the Painter of Blue, not Black and White !), a tribute to the Paris tragic events of Jan 7 and 9, 2015, including the sticker I was wearing and the pencil I was holding during the huge demonstration in Place de la République, Paris, jan 11th. See post
Gallery Hours: Wednesday, Friday, Saturday: Noon to 9 pm Thursday Noon-6pm.Sunday-Tuesday: Closed.
Opening Reception: Saturday, February 7th, 2015, 6:30-9:00pm
Exhibition Run Dates: February 4th – 27th, 2015
With another concerned artist, Lourdes DeWick.
Broward Art Guild Gallery
3280 NE 32nd Street
(North Beach Restaurants & Shoppes Plaza)
Fort Lauderdale, FL 33308
954-537-3370