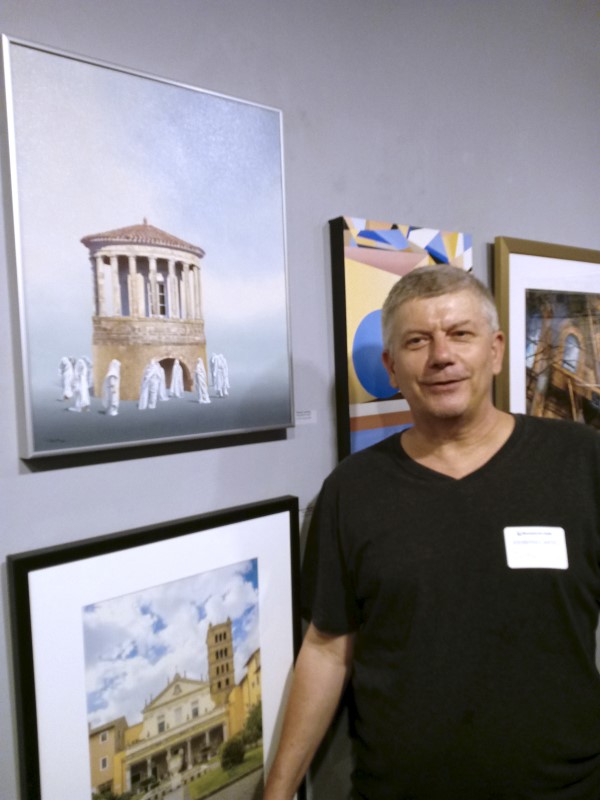 Opening & Awards Reception.
Saturday, June 2nd , 2018 from 6:30-9pm
Pascal's artwork: Chrysalide de Vesta, oil on canvas
The many facets of Architecture as seen through the eyes of an artist. Painting, sculpture, mixed media and jewelry. Join us and meet the artists and vote for your favorite piece of art. Open medium and style, 2-D, 3-D and Jewelry.
Judge: Arthur Marcus
Location: Broward Art Guild , 3280 NE 32nd Street, Fort Lauderdale, FL 33308. (View Map)
Regular Gallery Hours:
Wednesday, Friday, Saturday: Noon to 9pm. Thursday Noon-6pm.Sunday-Tuesday: Closed.
Public Reception:
Saturday, June 2nd , 2018 from 6:30-9pm
Exhibition Run Dates:
May 25 th to June 15th, 2018