6th Front Cover for Pascal's signature painting: the Matador which as been published more than an hundread time in 20 countries  (see more)
today 2nd issue of Diventures Magazine, The First Arabic Magazine Specialized in Diving Activities (Based in Egypt),
See Pascal's front covers here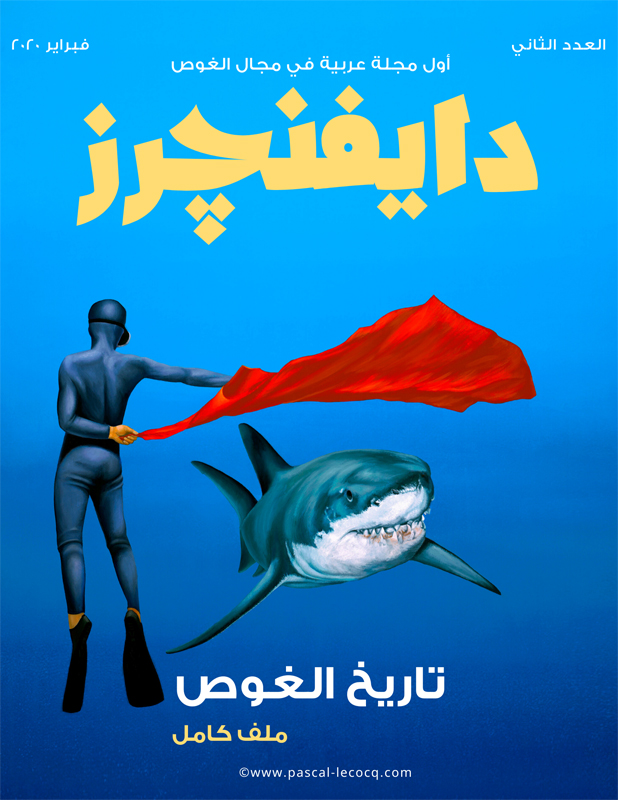 النهاردة الساعة ٠٨:٠٠ بتوقيت القاهرة
عدد شهر فبرايرمن مجلتكم
مجلة دايفنچرز ????????????
انتظرونا …
Today .. at 08:00 CLT
February Issue of Diventures Magazine
????????????
Magazine Cover Credited: Corrida III, oil on canvas by Pascal, The Painter of Blue. ©www.pascal-lecocq.com
Pascal Lecocq Painter of Blue
Support us on Patreon | http://bit.ly/36syUcl
Subscribe to our YouTube Channel | http://bit.ly/2Tv52pr
#diventuresmag #DiventuresClub
#مجلة_دايفنچرز #نادي_دايفنچرز