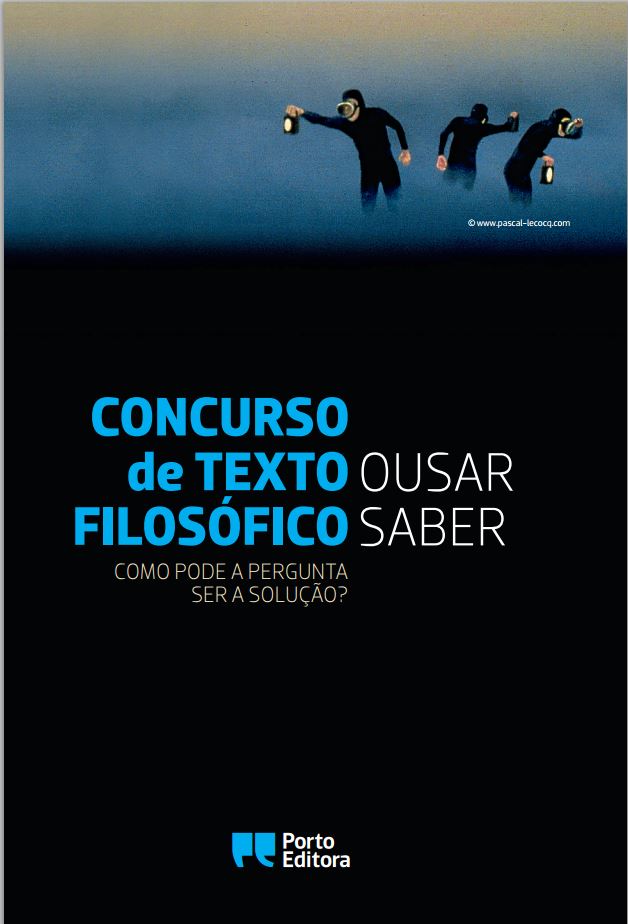 CONCURSO de TEXTO FILOSÓFICO- COMO PODE A PERGUNTA SER A SOLUÇÃO?
Coll.Ousar Saber, Porto Editora , 2014, 16pp
contact:  Rua da Restauração, 365 4099-023 Porto Portugal www.portoeditora.pt
"The contest of philosophical text 2014"  is an initiative by PortoEditora and author of the Handbook of Philosophy of 11 .° year "dare to Know" to publish in April 2014. The contest is intended for students of 11 .° year of schooling.
O concurso de texto filosófico Ousar Saber 2014 é uma iniciativa da Porto Editora e dos autores do manual de Filosofia de 11.° ano "Ousar Saber" a publicar em abril de 2014. O concurso destina-se aos alunos do 11.° ano de escolaridade. As candidaturas poderão ser apresentadas até ao dia 11 de abril de 2014.