The 18th Annual, Now Infamous, Starving Artist Competition and Exhibit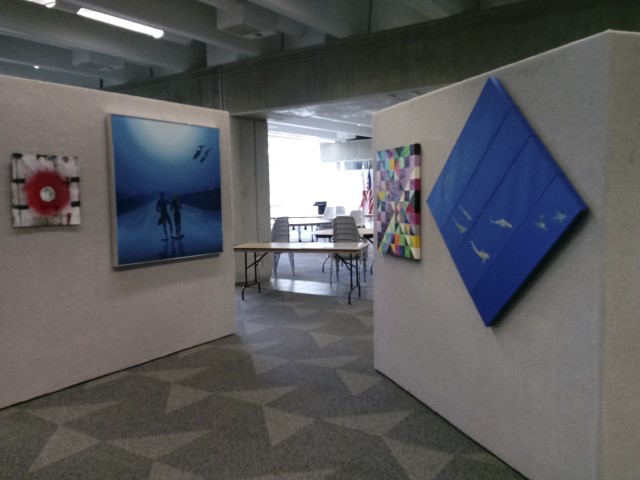 Produced by Kosh, renegade artist and pretty nice person, of State of the Artists, the non- organization, Organization.
OUR HOST: Broward county main library at 100 Andrews av. Ft. Lauderdale, Fl.
The Starving Artist cookie awards by Cookies by Design, Ft. Lauderdale
JUROR: The Secret Selection Committee whom no one knows.
QUICK AWARDS RECEPTION: WEDNSDAY, JULY 10, 2018, 6 PM UNTIL 7:30PM. Postponed
Pascal's painting "Cargo Noah Global Warming #4″awarded with a Meritt award and a cookie "Star-Ving"!!!
Featuring 2 original paintings by Pascal.