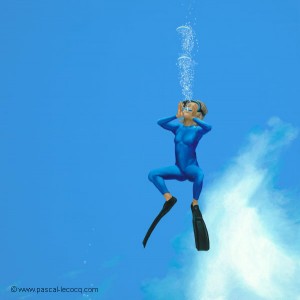 Calligram of frog: Bubbles, oil on canvas 20×20 by Pascal.
Judge: Kelcie McQuaid Awarded 'Best Emerging Artist 2015' in Broward/ Palm Beach New Times, Kelcie McQuaid is a Professional Artist, Curator and Founder of Shangri-La Creations an Event Production Agency & Marketing Firm. McQuaid was an early champion of developing art districts such as Mass District and Fat Village and has worked with many cultural entities including Broward County's Cultural Division, Fort Lauderdale's Museum of Art, Pompano Beach's New Cultural Center, Coral Springs Museum of Art and many others.
Location: Broward Art Guild , 3280 NE 32nd Street, Fort Lauderdale, FL 33308. (View Map)
Regular Gallery Hours:
Wednesday, Friday, Saturday: Noon to 9pm. Thursday Noon-6pm.Sunday-Tuesday: Closed.
Public Reception:
Saturday, July 7th, 2018, 6:30-9:00pm
Exhibition Run Dates:
July 5th to July 20th