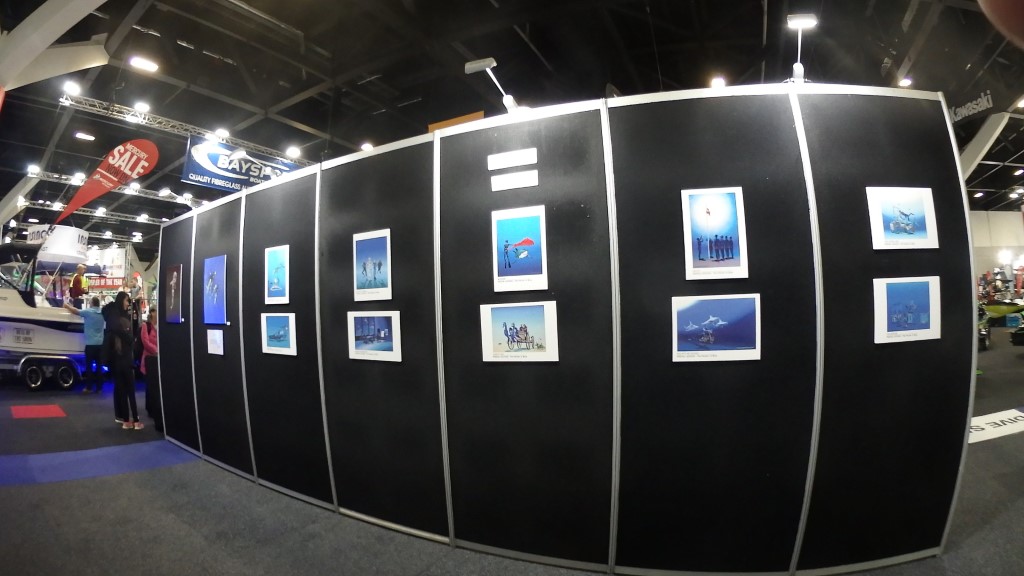 After the Japan, Singapore and Palau, Pascal's paintings are back in Asia during the Australian International Dive Expo for the 3rd time  
Running since 2014, the Australia International Dive Expo has today become a one stop centre platform for divers and non-divers alike to discover and learn about scuba diving and all things related to the fascinating world of diving.
The key objective of the Expo is to engage with existing divers and newbies in order to keep them inspired and curious about life underwater, while updating them with cutting-edge technologies and important conservation practices as well as other marine interests.
This platform not only useful for educational purposes, but for industry players for networking opportunities and suppliers to connect directly with their clients.
International Convention Centre Sydney at Cockle Bay in Darling Harbour, Sydney
• Thursday 1 August Halls 10am – 7pm • Marina 10am – 7pm
• Friday      2 August Halls 10am – 7pm • Marina 10am – 7pm
• Saturday  3 August Halls 10am – 7pm • Marina 10am – 7pm
• Sunday     4 August Halls 10am – 7pm • Marina 10am – 7pm
• Monday    5 August Halls 10am – 7pm • Marina 10am – 7pm
Halls : There are two entrances (one on each level) for visitors and exhibitors.
• Lower level entry – Hall 2, via concourse (level 2) and proceed
• Upper level entry – Hall 6 (level 4)
Tickets can be purchased from the following locations:
• Exhibition Centre: in the foyer outside Hall 2 (on level 2).
• Outdoor ticket box in Darling Harbour (next to the Woodward Water
Feature on west side of Cockle Bay).
• Tickets for the show can be purchased online or at the door to the Show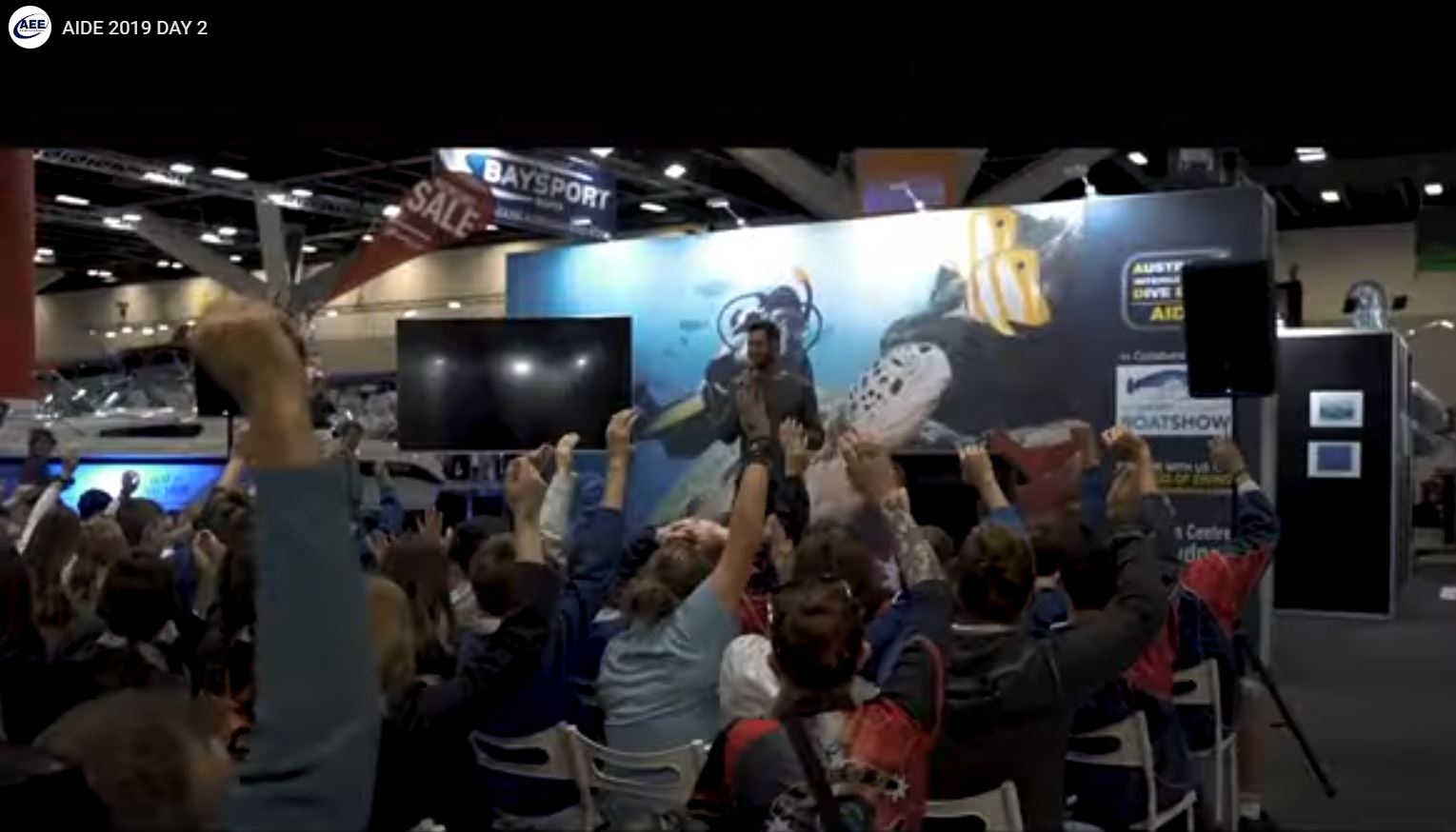 Pascal  Lecocq, PhD, is the painter of the diving world most recognized picture: The Matador.
He is the Painter of Blue who paints as a stage director, on high blue backdrops, sky, figures, funny divers, all between hypperrealism and surrealism, flavored with humor.
Pascal's paintings have been exhibited worldwide in more than 300 solo exhibitions since 1977, and in museums in France (2000-2001) and USA (2012-2013).
He is also a set and costumes designer for many operas since 1986.
Pascal is doing workshops and children drawing contests to help and promote children to express themselves by painting and being concerned by the environment.
The French painter lives and works in Fort Lauderdale, Florida, USA, since 2003.