KIEV (Ukraina), 'SILVER SHARK' International Underwater Art Festival.
Exhibition of original oil paintings by the painter of the blue who has been honored by 3 awards:
Pascal received the Diploma of Ministry of Ecology, Environmental Protection and Nuclear Safety of Ukraine for his personal contribution on the cause of rising of interest of people to underwater world and its protection, environmental protection and nuclear safety.
The Festival Award as the Winner in the nomination of painting has been awarded to Pascal.
Pascal has been award too for his personal share for the purpose of diving popularization as of a kind of active and healthy lifestile and received "The book of diving" by the author Andey Utevsky .
If you miss the January issue of Russian Magazine Neptun, have a look further in these news or to our press book to see 12 paintings by Pascal.
More infos about the Silver Shark Festival and diving suit sponsor Katran.
Read newspapers cutting in Diving Club and Aqua Magazine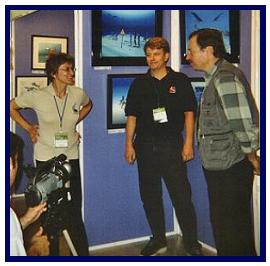 "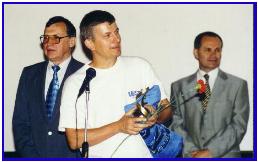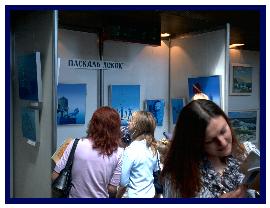 above: President Natalia Balashova invites Pascal during his exhibition in Antibes, 2002, to her Silver Shark Festival in Kiev, here with Sergey Denisov (from Yalta), CEDIP Instructor and underwater operator.
The president of the Jury, Igor Neduzhko and the represetative of the Kiev Mayor, Vyacheslav Kulinich award the winner of the nomination of Paintings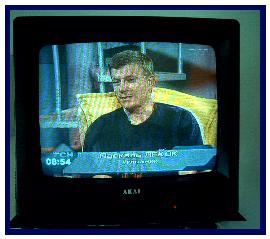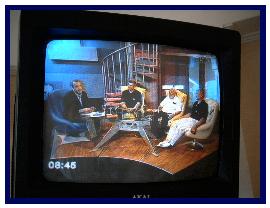 Ukrainian National TV News Agency, News Programme
May 30th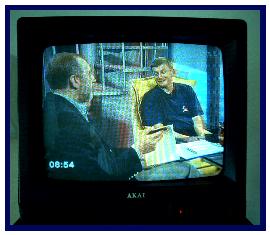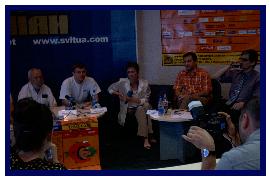 right: the Press conference at The Ukrainian Independent Information Agency (UNIAN), with Oleg Fesenko, the Director of ArtHouse Agency (on the richt hand).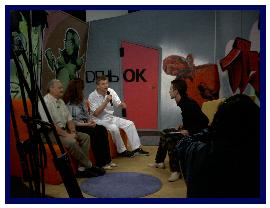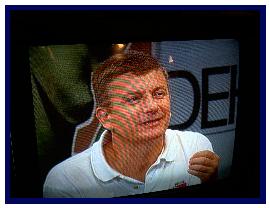 STB Channel, "Denek-Denek" Programme, with Programme presenter: Vitaly Stakh.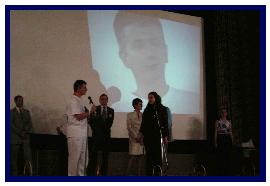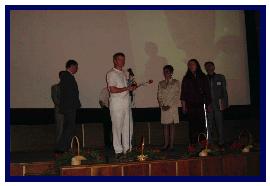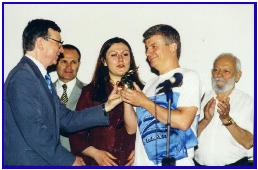 Awards Ceremony with Natalia Balashova, President of the Silver Shark Festival, The president of the Jury, Igor Neduzhko, Daniel Mercier, President of Underwater World Pictures Festival in Antibes and the represetative of the Kiev Mayor, Vyacheslav Kulinich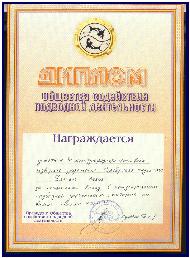 Awards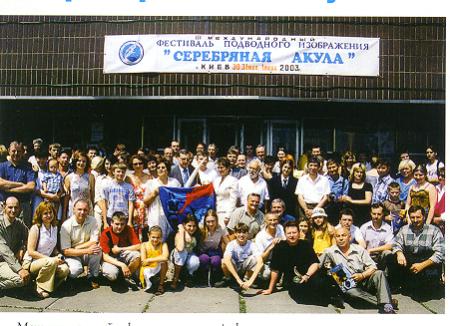 Family picture
Rest and fun in the Dniepr, with Christian Petron