with Pascal's volumes VI to XII, stay tune for details. Vol VI, sample: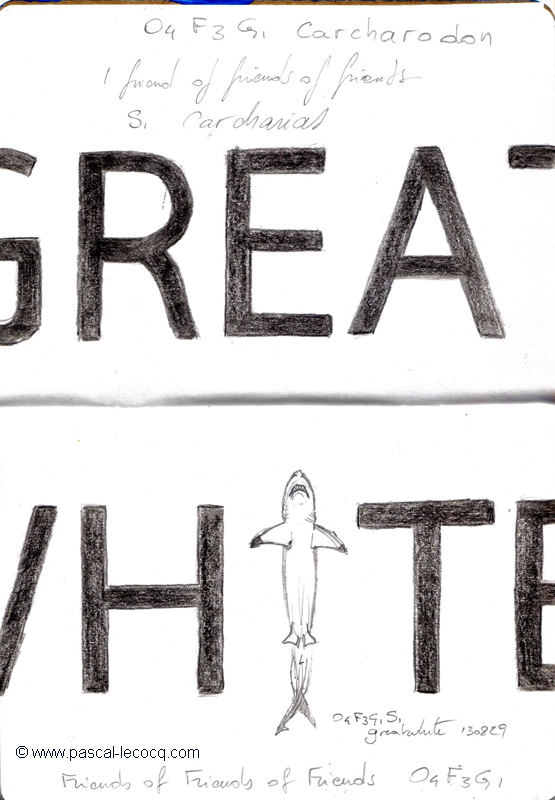 The 2014 Tour is starting at our home in Brooklyn before heading out on the road to visit over 20 cities across the United States and Canada with books from The Sketchbook Project 2014! Help kick off our tour at Brooklyn Art Library where you'll get a first look at all of the new sketchbooks in our collection!
Join us for the exciting opening night:
Brooklyn Art Library
103A N. 3rd Street – Brooklyn
Friday, March 14th, 6pm-10pm
Books from The Sketchbook Project 2014 will be available for checkout throughout the weekend:
Saturday, March 15th, 11am-7pm
Sunday, March 16th, 11am-7pm
————————–————
From Brooklyn, the the 2014 Tour will continue on its six month trek across North America. You can check out the full tour schedule here: http://www.sketchbookproject.com/sbp2014
For more information on The Sketchbook Project, visit us atwww.sketchbookproject.com, or reach out to community@sketchbookproject.com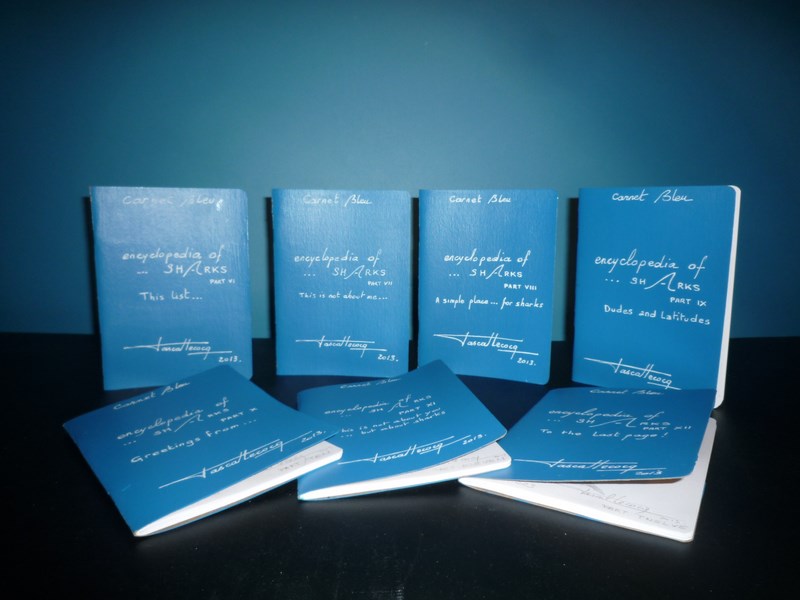 Pascal collaborates with the Art House Co-op , the Brooklyn Art Library and the The Sketchbook Project  since 2008 having working on 21 art projects . Some of them are digitalized and can be seen online @ http://www.sketchbookproject.com/users/bluepainter/artwork
See the previous exhibition browsing Pascal's group exhibitions list and here in the posts.
Pascal's Sketchbook Project 2014 is a sequel of his Sketchbook Project with Art House Co-op and the Brooklyn Art Library:
Part One: Friends of Friends of Friends – 2009 – SBP 2010 #9906 partial digital version or complete Facebook gallery: Part 1, Part 2, Part 3, Part 4
Part Two: Encyclopedia of…Shark – 2011 – SBP 2012 #58696 Digital version Call number 141.2-4
Part Three: How to spell and other things to learn…about Sharks  – 2012 – SBP LE #S 70938 partial digital version Call number 174.6-7
Part Four: Sketchbook…of sharks – 2012 – SBP 2013 #91281 Digital version Call number 193.8-6
Part Five: Atlas of… sharks – 2013 – SBP 2013 Australia #S 122656 Digital version Call number 236.1-5
Part Six: This list…of sharks – 2013 – SBP 2013 Northeast #S 122658 Digital version Call number  225.6-7
Part Seven: This is not about me…but about sharks – 2013 – SBP 2013 California #S 122657 Digital version Call number 234.4-6
Part Eight: A simple place… for sharks – 2013 – SBP 2013 Southeast #S 132032 Digital version Call number 222.2-3
Part Nine: Dudes and Latitudes… sharks – 2013 – SBP 2013 Pacific NW  #S 102775 Call number 224.2-4
Part Ten: Greetings from… sharks – 2013 – SBP 2013 Southwest #S 102776 Call number 231.1-8
Part Eleven: This is not about you…but about sharks – 2013 – SBP 2013 Central #S 102810 Call number 230.3-3
Part Twelve: To the last page – 2013 – SBP 2013 South East #S 107223 Call number 222.2-4
Next stop Richmond, complete schedule