New York State Horse Council horse-back and carriage ride on May 4
Long time horse lover and horse painter Pascal donates 2 artpieces for prizes during the event.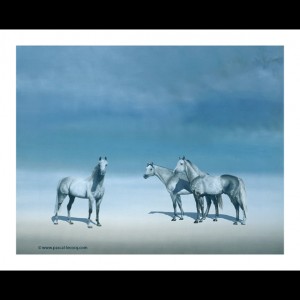 About the event: 
https://www.facebook.com/OCHCTrailRide
New Horse and Carriage Trail to support NYC Carriage Horses!
Location: Stewart State Forest, Ridge Road off 17-K, Montgomery NY.
Rain or shine. Donation of $25 per rider.
This is the 14th Annual Horse Trail Ride in the Forest.
The Orange County Horse Council, which is a chapter of the New York State Horse Council, successfully used its Horse Power so to speak to SAVE the trail ride.
This year the OCHC is raising support for the NYC Carriage Horses by including the carriage trail for your enjoyment.
The New York State Horse Council supports the NYC carriages and carriage horse industry.
We are encouraging folks to bring their horses, carriages and wagons for the ride. NYC carriage drivers will be attending the event.
Prizes, Raffle, Goodie Bags! Fun for all. We generally have @ 100 riders participating.
New York State Horse Council is 501c3.  Website: www.nyshc.org
OUR NYSHC Mission Statement:     "To create a strong unified voice for all interests toward the preservation of a future for horses in New York State."
Books about Pascal's Horses and exhibitions in our posts, postcards, artprints, limited editions.