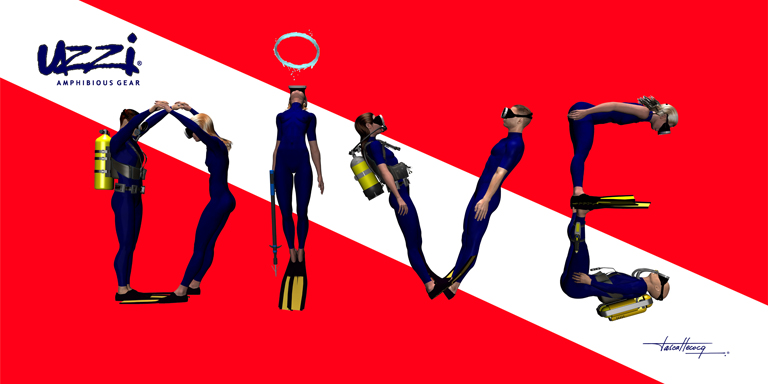 Sept: Pascal's DIVE new towel
FORT LAUDERDALE, UZZI Amphibious gear,
Sept, 2014 After The famous Millenium Matador then and the Chariots Race towels by Uzzi and Pascal, a new Pascal's creation is now available!
Uzzi, The most recognized dive apparel in the world, reunited one again with Pascal lecocq to the pleasure, style and comfort of art and ocean lovers.
The DIVE  beach towel, 30×60″, is now available online and in stores.
Get your Beach Towel today by contacting Uzzi Amphibious Gear,1650 NW 23rd ave, unit-8, Fort Lauderdale, FL 33311, at www.uzzi.com or 1.954-777-9595 (for retailers, style #608)
Stay tuned, the Diana and the Skull are in progress…