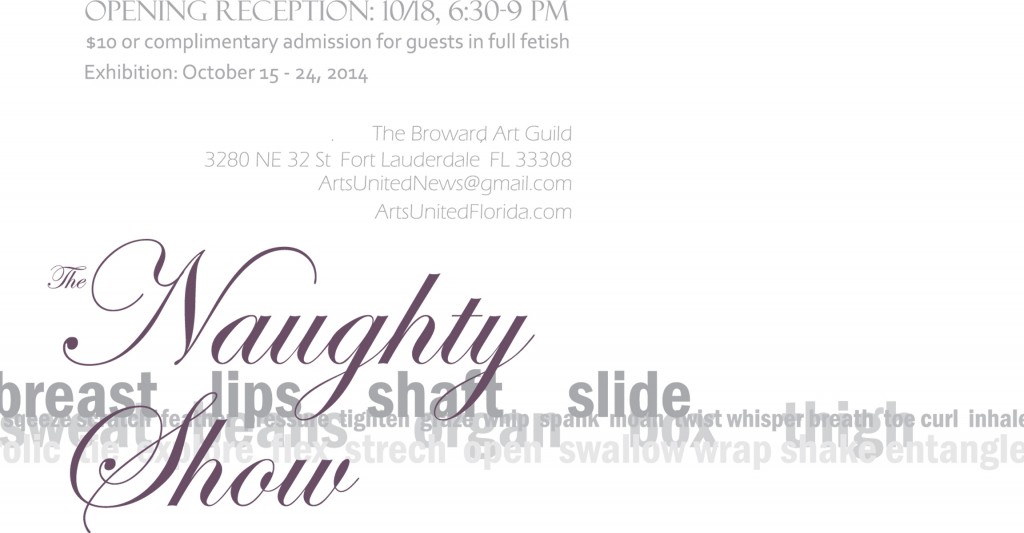 An erotic art exhibit and fundraising event. Group exhibition by the Broward Art Guid to the benefit of Arts United
ArtsUnited, Inc. is a nonprofit gay and lesbian arts organization founded in 1999 in response to the growing need of local lgbt artists for an interactive and supportive working environment.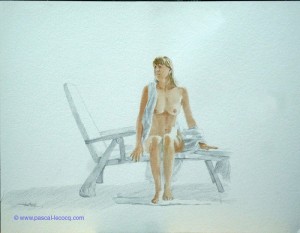 "Crinio de Lindos, study for the allegory of Truth" pen and watercolors by Pascal
ArtsUnited is looking for erotic art that pushes the limits. Don't be a just 'little' Naughty. We want you to be naughty as in Santa leaving coal in your stocking for Christmas 'naughty.' Show us your fantasy.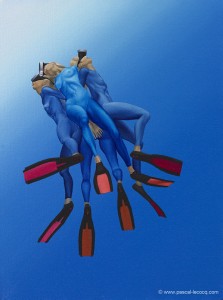 "Cute Octo Pussies (actually 4)" oil on canvas by Pascal
Gallery Hours: Wednesday, Friday, Saturday: Noon to 9 pm Thursday Noon-6pm.Sunday-Tuesday: Closed.
Opening Reception: Saturday, October 18th 6:30-9pm
Exhibition Run Dates: Oct 15-24, 2014
Broward Art Guild Gallery
3280 NE 32nd Street
(North Beach Restaurants & Shoppes Plaza)
Fort Lauderdale, FL 33308
954-537-3370