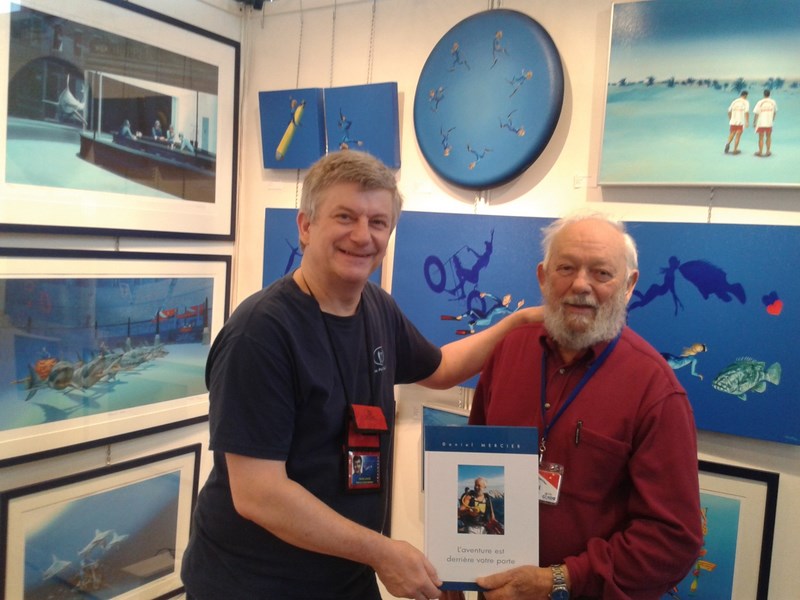 With my "Diving Father" Daniel Mercier, founder of the World Underwater Picture Festival in Antibes, France where I exhibited during 16th years.
Exhibition for the 17th time at the Paris Dive show with new paintings and prints.
Directions and info. Pascal's exhibition is located G01-G03 left from the entrance 1st booths of Aisle G
Exhibition Park – Porte de Versailles –  bd Victor Hall 5-2 & 5-3 – Paris –France
Pascal exhibition G01 G03, first booths Aisle G on the left when entering the hall.
Hours:
Open : everyday 10:00am
Closing : Monday (VIP by invitation only) at 3:00pm