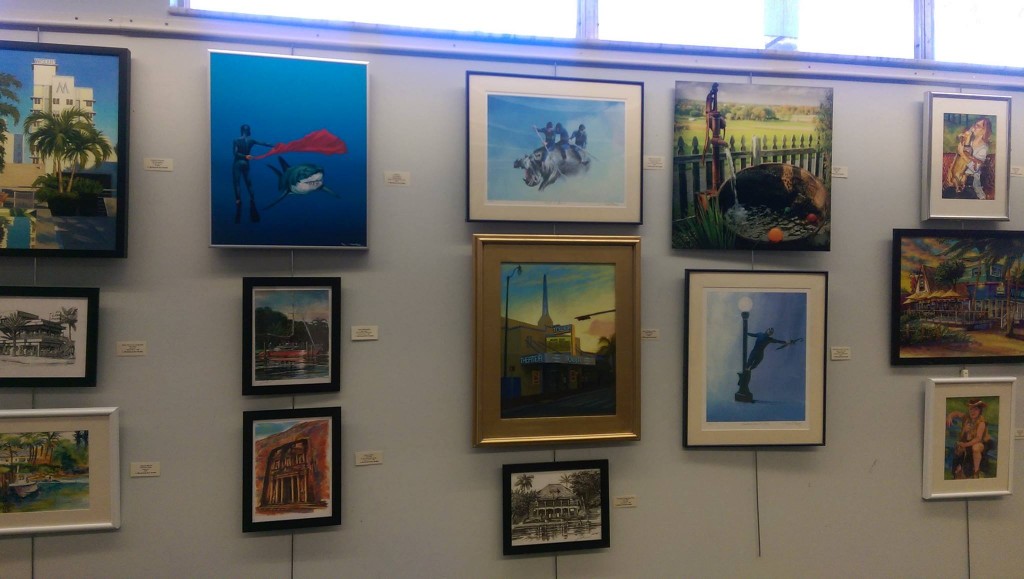 The Ethel M. Gordon Oakland Park Library has provided an opportunity for Broward Art
Guild members to display an exhibit there this summer 2015.
With many talented artists from the Broward Art Guild, including 5 artpieces by Pascal  .
Directions
The Library is located between Oakland Park Boulevard and Commercial Boulevard, and is one block east of North Dixie Highway on NE 37th Street, behind the Oakland Park City Hall. Info
1298 NE 37th Street Oakland Park, FL 33334 ph: 954-630-4370
Monday, Wednesday, Friday, and Saturday
9 a.m. – 6 p.m.
Tuesday and Thursday
Noon – 8 p.m.