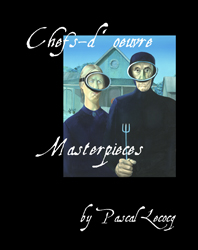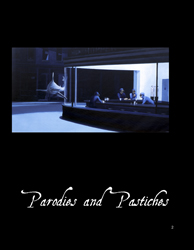 Fort Lauderdale, Eventually a new album of paintings is published and will be soon available on online and brick and mortar bookstores
Book is available in our store online and at the publisher website
You can have a hand sign with a dedication of your copy when ordered directly here (just let us know).
Parodies and Pastiches of the Chefs-d'oeuvre / Masterpieces of the Painting by Pascal Lecocq. References and reverence to the Old Masters, mostly revisited in the blue, underwater, humorous and surreal universe of Pascal, the Painter of Blue.
100 pictures in 72 pages
ISBN 978-1-105-11242-3: Copyright Pascal Lecocq (Standard Copyright License); Published October 19, 2011; Language English; Pages 72;
Binding Perfect-bound Paperback; Interior Ink Full color; Dimensions (inches) 8.5 wide × 11.0 tall.
Preview below or at publisher website (take some time to load)