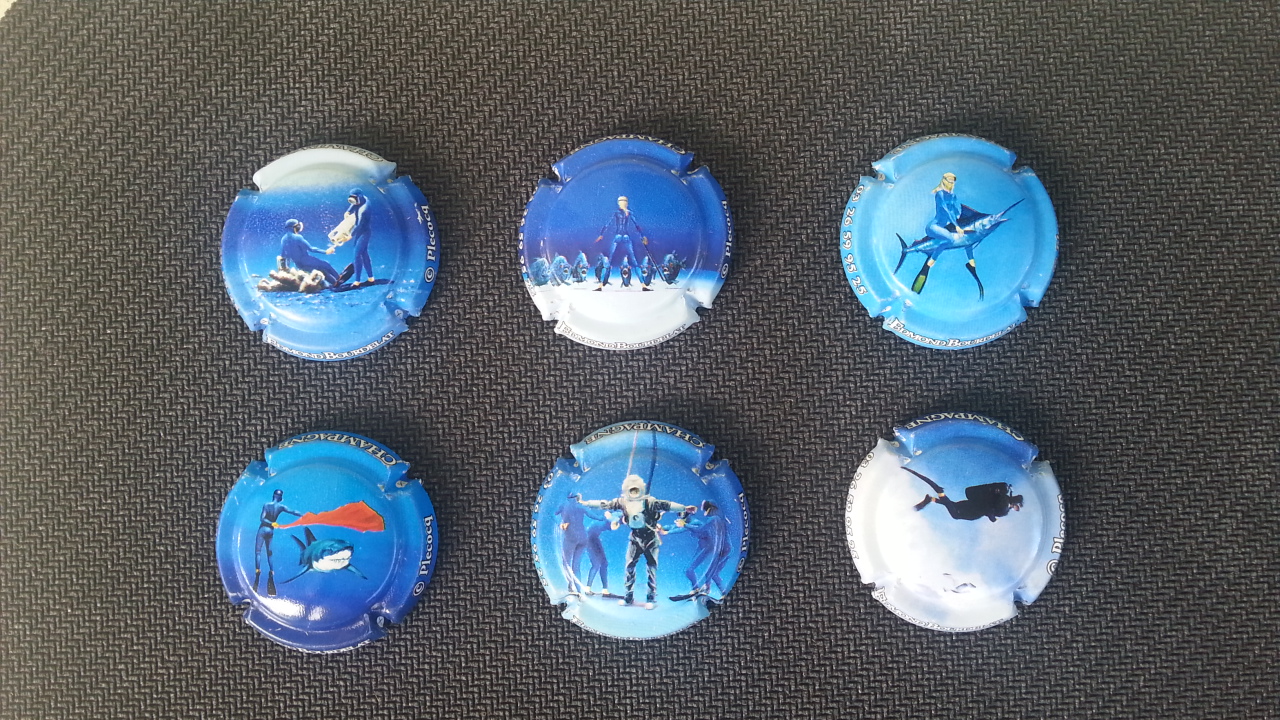 All new paintings and reproductions for the Paris audience …
Le Salon de Paris sera l'occasion de présenter un ensemble de toiles récentes et de nouvelles reproductions d'art de l'unique Peintre du Bleu et des Plongeurs.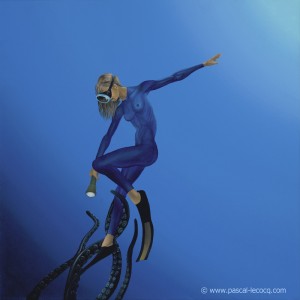 De nouveau cette année, Les Champagne Edmond Bordelat et Pascal ont collaboré pour vous offrir un coffret de six bouteilles aux capsules représentant des tableaux du peintre: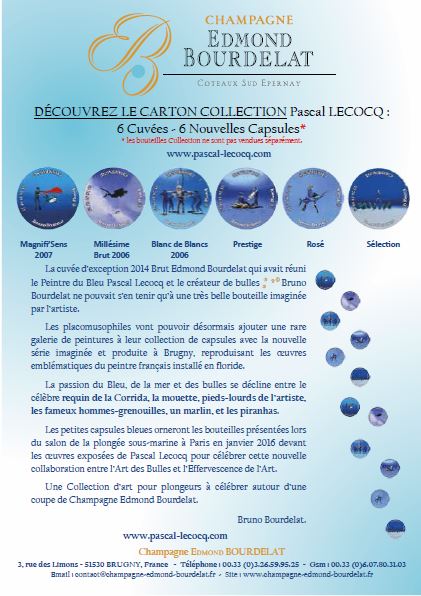 Quelques Céramiques d'Art seront disponibles, me contacter d'avance pour les reserver (voir les modèles)
Pascal at the Paris Dive Show  the previous years.
Directions and info. Pascal's exhibition is located RIGHT from the entrance 1st booths of Aisle B
Exhibition Park – Porte de Versailles – Hall 5-2 & 5-3 – Paris –France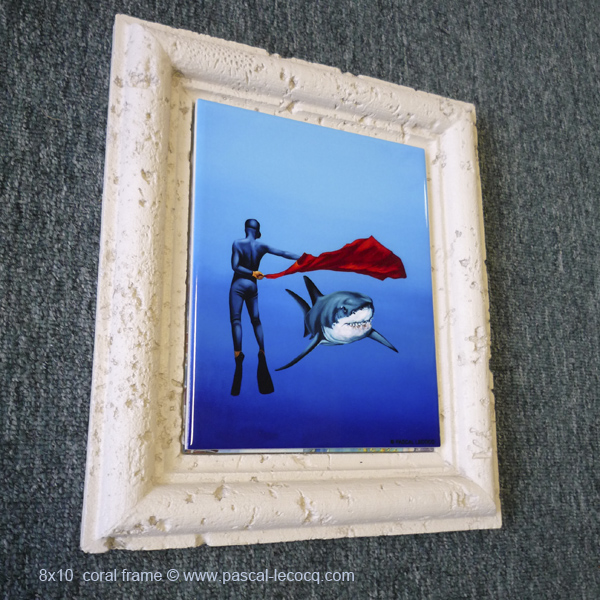 I know that most of you wish to be there but are too far away; anyway, for your information:
I'm going to exhibit for the 16th time at the Paris Dive show with new paintings and prints.
"18e Salon de La Plongée" – Paris France (January 8-11, 2016)
Parc des Expositions, Porte de Versailles bd Victor – Paris Hall 5-2 5-3
Pascal exhibition Booth #B01 right to the entrance
Hours:
Open : everyday 10:00am
Closing : Friday  :9:00pm
Sat and Sunday at 7:00pm
Monday (VIP by invitation only) at 3:00pm