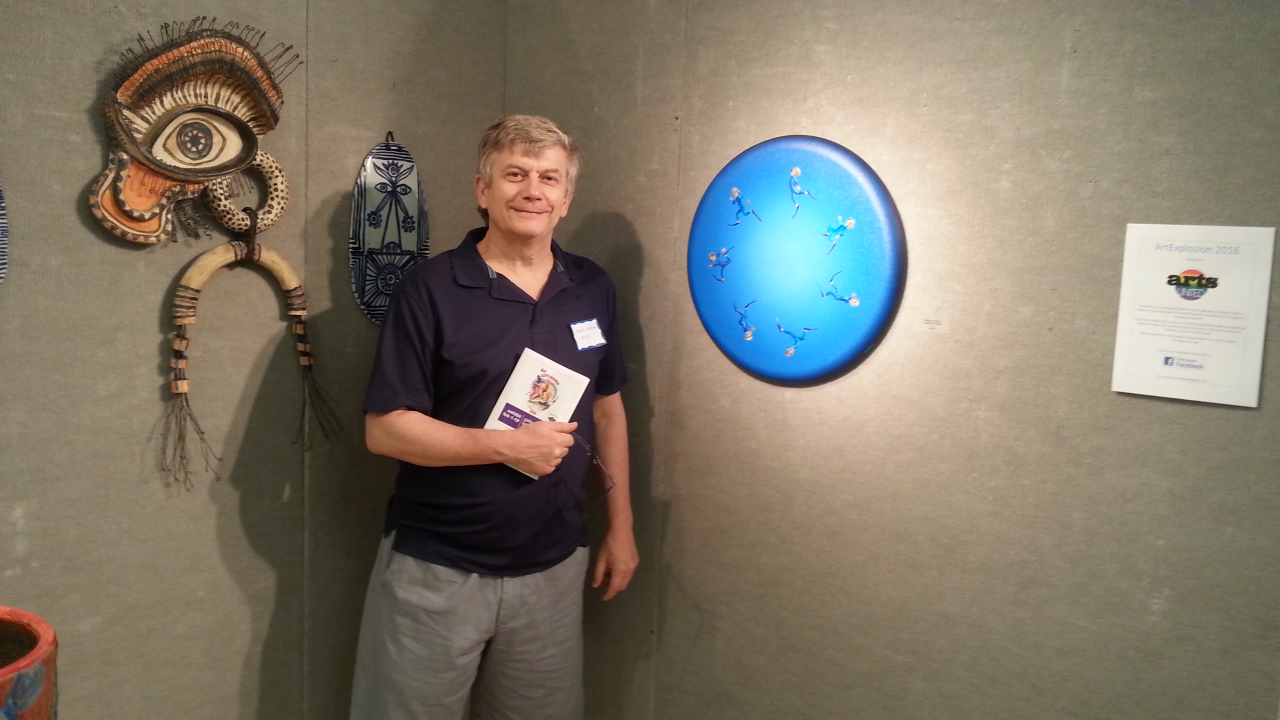 Group exhibition featuring Pascal's painting: Counter Clockwise.
Pascal supports ArtsUnited. See Pascal's ArtsUnited exhibitions .
ArtsUnited, a south Florida-based LGBT artist organization presents its annual juried show, "ArtExplosion", representing an array of work in all media. It is one of the largest LGBT art shows in the United States, and is ArtsUnited's largest fundraiser of the year.
The opening reception is Saturday, Feb. 6, from 6-9 p.m. at ArtServe, 1350 E. Sunrise Blvd. in Ft. Lauderdale.
A $10 donation at the door helps support ArtsUnited's programs.
There will be a jewelry fashion show by Susan David Designs,
an appearance by Akrylika Magenta, and music by DJ Frankie Fox. Refreshments will be served. Food provided by Courtyard Cafe.
Awards for best of class in five categories (Painting, Photography, Mixed Media, Prints/Drawing and 3D) will be presented, as well as a "Best of Show" award. The
exhibit runs from Feb. 1st through Feb. 19th. For more information contact: artsunitednews@gmail.com
ArtServe 1350 E Sunrise Blvd Fort Lauderdale FL