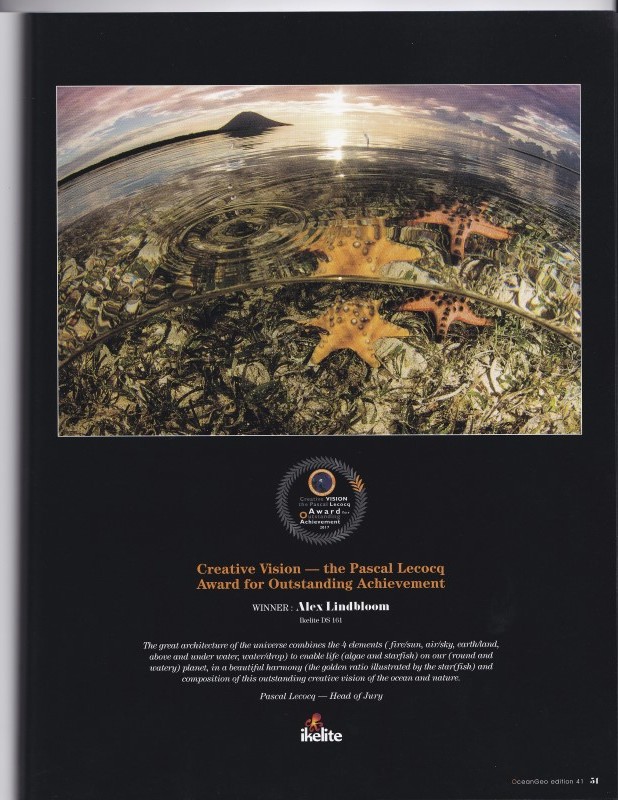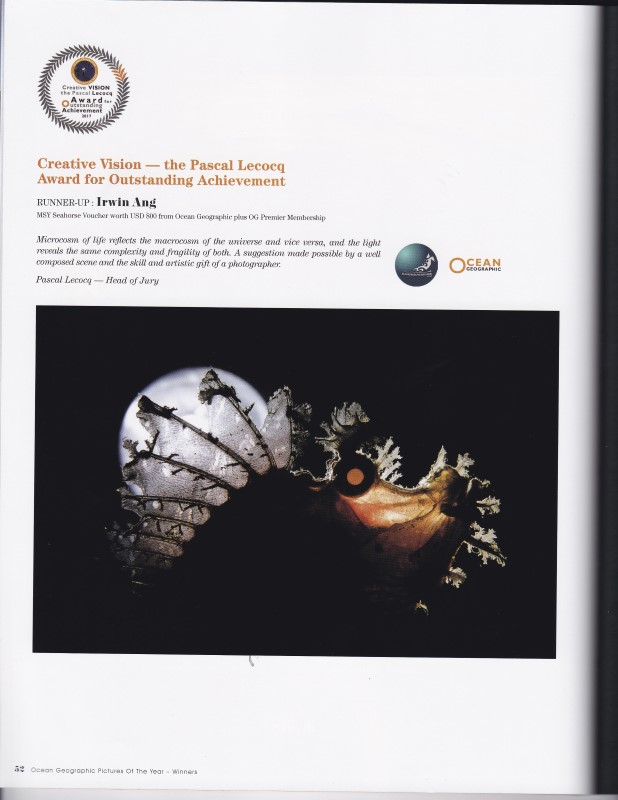 I've been honored to have the Ocean Geographic Pictures of the year naming one of the categorie THE PASCAL LECOCQ AWARD FOR OUTSTANDING ACHIEVEMENT, along side the legendaries Ernie Brooks , David Doubilet and Jennifer Hayes Undersea Images, Eric Bettens, Stan Waterman , Ron and Valerie Taylor, Stephen Frink , Alex Mustard, Michael Aw and others.
The Creative Vision – the Pascal Lecocq Award for Outstanding Achievement – looked
for unique, surprising, artistic interpretations of the ocean (intertidal or from the surface, abstract or ambiguous, but has to be executed to exacting photographic techniques). We looked for a distinct, well thought out process, originality and an attempt to convey a greater understanding of our watery planet.
Thanks Michael Aw, Wildlife photographer, Author, Founder Ocean Geographic, Senior Fellow International League of Conservation Photographers, Fellow – Explorers Club, www.michaelaw.com
More about THE PASCAL LECOCQ AWARD FOR OUTSTANDING ACHIEVEMENT, and results.