The painter of Blue and Sharks exhibits at  SharkCon in Tampa.
The event helds at the Florida Fair Grounds, Tampa. Saturday July 13th, 2019 from 9am-5pm & Sunday July 14th, 2019 from 10am-5pm.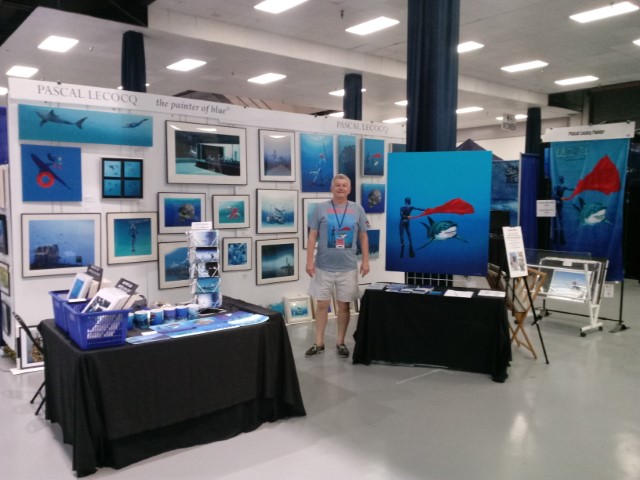 SharkCon is an event that brings those who love the ocean together for a weekend of education and the fun of a Comic Con.
SharkCon has something for everyone who loves the ocean.
The event will be held at the Florida Fair Grounds, Tampa. It will be held Saturday July 14th, 2018 from 10 am-5pm & Sunday July 15th, 2018 from 10am-5pm. The idea behind Shark-Con is to bring all types and backgrounds of people (researchers, conservationists, boaters, scuba divers) together to share ideas, have a fun experience, learn, and come together to help the ocean. Sometimes people with different interests may disagree about how to approach the ocean and its needs, however, all of these people love the oceans and should learn to work together to make a difference.
The stars of the Shark World will be available all weekend.