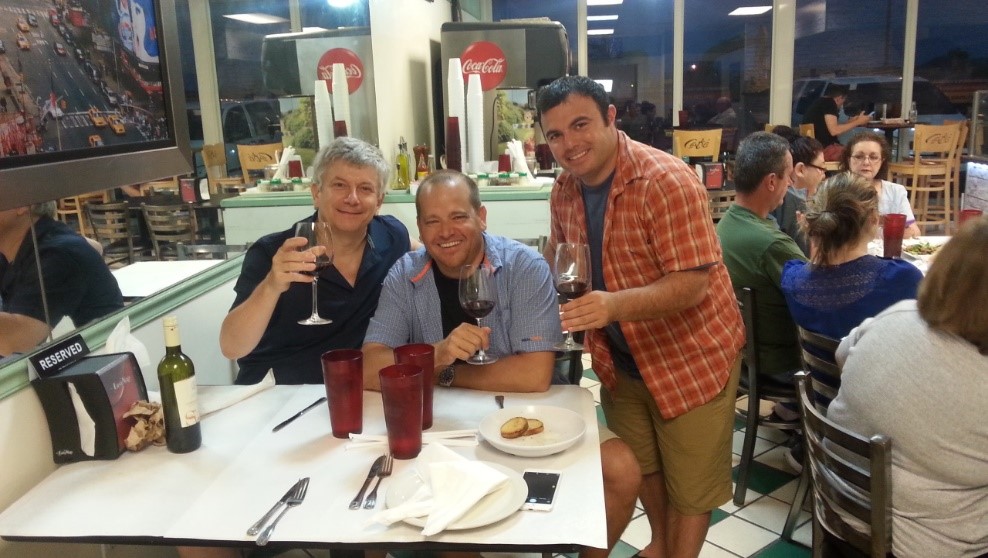 SHARK WEEK
11th Shark Research Institute Annual Shark Celebrity Auction
Dinner with the Artist PASCAL LECOCQ
Brooklyn Art Library: Pascal's 17 sketchbooks about Sharks, 2009-2019
Fort Lauderdale Museum of Arts: SHARKS ! 2012-2013
Shark Week presentation, Palau, 2014
Sharkwater vessel sponsor
Shark Tagging University of Miami
6th year Shark Celebrity Auction with Pascal.  (old pic)
Bid on Sharks.org 
 Date:  July 28-August 6, 2019
Being auctioned are dinners or lunches with the world's best known shark experts and celebrities to raise funds for shark and ocean conservation and education projects. All winning bids are deductible as charitable contributions from US Federal 2019 income taxes.
How this auction works:
a) Bid on an expert that lives or works in your area, unless you are able to drive or fly to their location.
b. The winning bidder pays for the lunch or dinner and may bring guests.
c) The Shark Research Institute will make the introduction and you will schedule at a mutually convenient time to meet.