Pics coming soon
All new paintings and reproductions for the Paris audience …
Le Salon de Paris sera l'occasion de présenter un ensemble de toiles récentes et de nouvelles reproductions d'art de l'unique Peintre du Bleu et des Plongeurs.
Nouvelle litho: Cobaltone.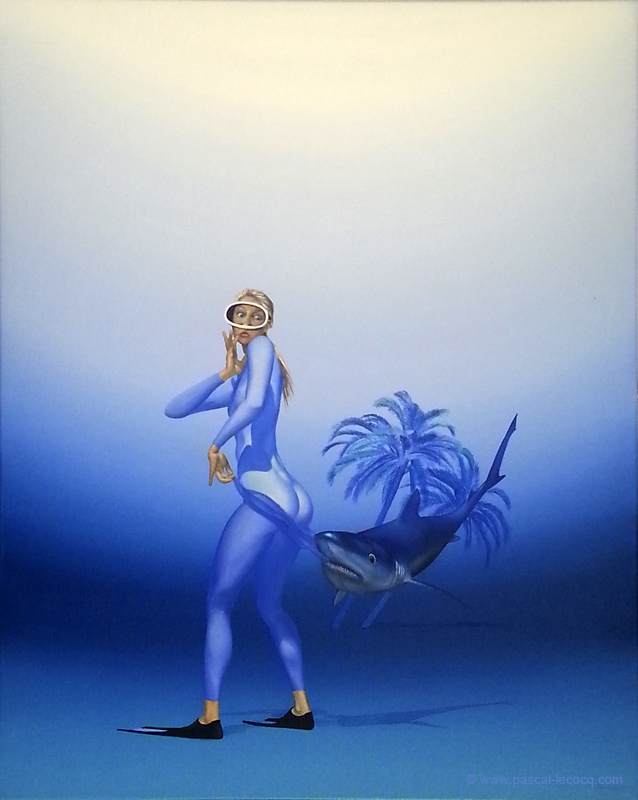 De nouveau cette année, Les Champagne Edmond Bordelat et Pascal ont collaboré pour vous offrir un coffret de six bouteilles aux capsules représentant des tableaux du peintre (Coffret collector #3)ainsi que qu'un réedition limitée de la bouteille originale Pascal Lecocq (1ere edition en 2016):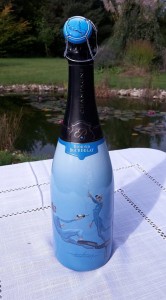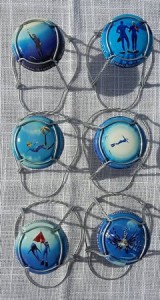 Pascal at the Paris Dive Show 
 the previous years.
Directions and info. Pascal's exhibition is located  B01
Exhibition Park – Porte de Versailles – Hall 5 – Paris –France
I know that most of you wish to be there but are too far away; anyway, for your information:
I'm going to exhibit for the 18th time at the Paris Dive show with new paintings and prints.
"20e Salon de La Plongée" – Paris France (January 12-15, 2017)
Parc des Expositions, Porte de Versailles bd Victor – Paris Hall 5-2 5-3
Pascal exhibition Booth B01
Hours:
Open : everyday 10:00am
Closing : Friday  :9:00pm Sat and Sunday at 7:00pm Monday at 3:00pm